Staff Spotlight: Chelsey
Meet Chelsey: An RBT at Lighthouse Autism Center in Portage, Michigan
Lighthouse Autism Center's Staff Spotlight highlights the incredible people who work on our team. The Staff Spotlight will feature employees across all different centers in a variety of positions. This is an opportunity for our community to get to know the people who work so hard every day to deliver the best aba therapy to the kids and families we serve.
Meet Chelsey
Meet Chelsey. Chelsey is a Registered Behavior Technican at our Portage, Michigan center. Chelsey has worked with Lighthouse Autism Center for just a few months and recently graduated from Western Michigan University with a degree in Psychology. As an RBT with Lighthouse Autism Center, Chelsey is responsible for working one-on-one with children with autism and implementing therapy programs designed by Board Certified Behavior Analysts. She helps children work on refining previously learned skills and helps them develop new communication, social, living skills and more!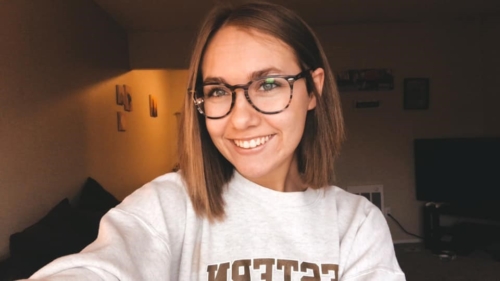 Tell us about why you applied for a position with Lighthouse.
I have always heard great things about Lighthouse Autism Center and thought it would be a great place to further my passion of working with children with autism.
Tell us about a favorite memory with your team at Lighthouse.
While I have only been with the team a short time, everyone has been so welcoming and willing to helping me learn and any questions I may have.
What is your favorite memory from your time at Lighthouse?
On the day I passed my Registered Behavior Technician Certification exam, the whole team cheered for me over the walkies. A client heard the team cheering and wanted to also congratulate me. It was such a wonderful feeling!
How would you describe your Lighthouse experience?
My experience so far has been nothing short of amazing. The welcoming atmosphere of the center makes me look forward to going to work every day!
Chelsey is a cat mom to Nala and Luna and enjoys playing Sims in her free time!
Ready for a career where you can make a difference?