Social Skills and Children with Autism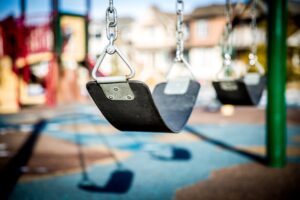 Verbal Skills and Your Child with Autism
Children with autism often struggle with verbal communication skills. A child may be unable to speak in full sentences, only say a few words, or simply unable to carry on a conversation or be unwilling to. Children with autism also may struggle in social environments where verbal communication with others is expected. They may not like being around other people, be unable to look at someone in the eye when they say something, or simply prefer to be alone.
Nonverbal Skills and Your Child with Autism
Many children with autism may be non-verbal, meaning they cannot communicate vocally. For children who are non-verbal, they often cannot communicate their wants and needs and that may leave them feeling frustrated. This can ultimately lead to other behaviors. For children who are non-verbal, it is important that a doctor, therapist, or trained professional work with that child to develop an effective way of communication, whether it is using a picture exchange system, a language software on an eye pad, or something else. It is crucial our children with autism have a way to communicate their wants and needs for their well being and for their quality of life.
Social Signs That May Indicate Your Child has Autism
1.) Non-verbal
2.) No eye-contact
3.) Will not respond to name
4.) Cannot use full sentences
5.) Only talks about one item or topic
6.) Cannot carry an appropriate conversation.
If you suspect your child may have autism, please contact Lighthouse Autism Center for more information on diagnosing your child and ABA therapy.
Together, we can unlock your child's potential