Setting a Strong Foundation, the Lighthouse Way – Meet Nicole Smoker
Meet Nicole Smoker
In May of 2022, Lighthouse Autism Center is celebrating 10 years of business. This would not be possible without our tenured staff. These individuals helped build a strong foundation for Lighthouse Autism Center and continue to bring compassion and expertise every day! They have paved a path for an inspiring future of endless growth and possibilities. They have brought hope into our communities and homes. They have unlocked a world of unlimited potential. Thank you for being such a significant piece to our puzzle and for embracing Lighthouse Autism Center's core values every day!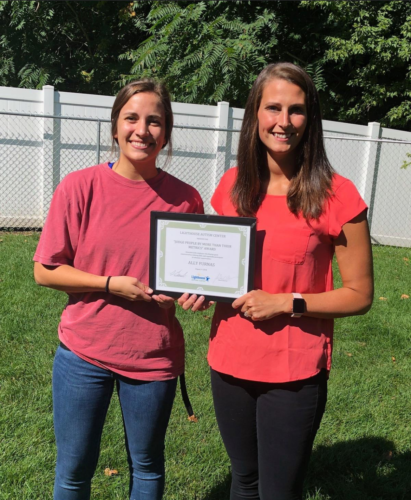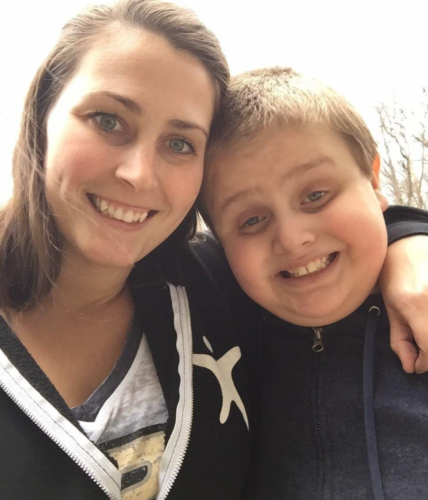 Nicole's Lighthouse Story
Nicole is a Regional Director at Lighthouse Autism Center, overseeing various centers. Her prior roles at Lighthouse include Registered Behavior Therapist, Senior Therapist, Program Manager, and Clinical Director. Nicole loves spending time outside in the summer at the lake or pool. She also loves going on adventures with her kids. A unique skill that Nicole has is that she is double-jointed in both of her arms and legs.
Life Before Lighthouse:
What was your career background/experience before Lighthouse Autism Center?
Before Lighthouse, I worked in child development at a youth care center.
Lighthouse Journey:
Why did you originally apply at Lighthouse Autism Center?
I graduated with a BA in Speech and Child Development. At the time I was not ready to go to grad school for speech. I applied at Lighthouse and within a few weeks had applied to start my master's in ABA.
What is your favorite memory at Lighthouse?
My favorite memories are when LAC was much smaller. You knew everyone and it was so much fun going to community events, staff bonding, and happy hours!
How has Lighthouse impacted you personally?
I have met some of my best friends through working at Lighthouse!
What is your favorite part about working at Lighthouse?
Seeing the change that we are making in our clients' lives. Helping our kiddos communicate their wants and needs, engaging in play with their siblings or parents, responding to a family members' excitement! These may seem little to some people, but they are huge accomplishments for families.
What does Lighthouse mean to you?
Lighthouse means family. Family is the bonds that are created within the work atmosphere. Families that we are helping every single day.
Which of the LAC Values do you most identify with?
Care about people more than anything.
What is your favorite change/improvement you have experienced in your time at Lighthouse?
The ability to serve my hometown, from only providing services to 5 families in 2016 to now providing services to 30 families in Warsaw! I love that I get to continue to mentor BCBA's in the rural areas, so families have access to services in their hometowns!
What advice would you give to prospective or new employees?
My advice to a new Registered Behavior Therapist would be to give it 90 days. The RBT job is so fun and rewarding. Can it be challenging, of course! However, the RBTs are the staff members who get to work with the kids every day, they get to see all of the small changes. The bonds that RBTs can create with their peers is truly something special in our field! I always joke that one of the girls that worked with me when I was a therapist is a prime example of how it gets better. When she first started, she cried every day for 2 weeks and was too nervous to even eat her lunch. She ended up being an amazing therapist once she gave it time!
Ready for a career where you can make a difference?