Setting a Strong Foundation, the Lighthouse Way – Meet Melissa Williams
Meet Melissa Williams
In May of 2022, Lighthouse Autism Center is celebrating 10 years of business. This would not be possible without our tenured staff. These individuals helped build a strong foundation for Lighthouse Autism Center and continue to bring compassion and expertise every day! They have paved a path for an inspiring future of endless growth and possibilities. They have brought hope into our communities and homes. They have unlocked a world of unlimited potential. Thank you for being such a significant piece to our puzzle and for embracing Lighthouse Autism Center's core values every day!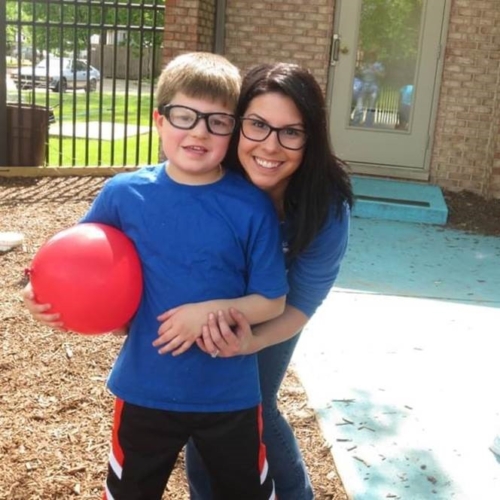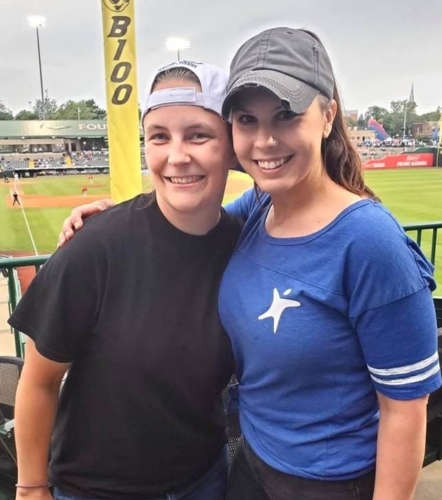 About Melissa
Melissa is a Family Outreach Coordinator at Lighthouse Autism Center. Her prior roles at Lighthouse include Registered Behavior Therapist and Senior Therapist. Melissa enjoys baking and cooking. She loves Cake Bake Lemon cake, and her favorite animal is an elephant. She likes rainbow Tie-dye and is a good singer but does not enjoy singing for others. Melissa used to be a performing belly dancer for fairs, festivals, and special events and was once the centerpiece for a sword performance where she danced and balanced a large sword over her head.
Life Before Lighthouse:
What was your career background/experience before Lighthouse Autism Center?
Before working in ABA, I spent much of my time working in Elementary Education for PHM's Kindergarten Program. I also did work through college and following PHM in Social Work with Children and Adolescents with Mental Illness and those in the Juvenile Court System.
Lighthouse Journey:
Why did you originally apply at Lighthouse Autism Center?
While working for PHM as a Program Assistant, I fell in love with working with kids with special needs. I spent a lot of my spare time researching and developing programming with my resource teacher to better serve the students in my care. A few co-workers chatted about a new ABA center in town ran by Gregg and Sandy. They insisted that I look into applying and felt like it would set me up for a lot of growth within my current skillset. There was just something that set LAC apart from other ABA centers popping up around town, and I just felt like I needed to be part of it.
What is your favorite memory at Lighthouse?
I have SO many. The most impactful would be when a nervous parent dropped her son off for his first day. I told her he was in good hands and with people who were going to fall head over heels for him. She then told me she felt like she found "The light at the end of her tunnel." That was a HUGE pivoting moment in my career with LAC. It opened my eyes to the level of importance of what we do and the impact we have on families.
How has Lighthouse impacted you personally?
I feel like Lighthouse has invested in not only myself, but my family. The COVID-19 pandemic was a very trying time for our family. When the pandemic hit and the world was shutting down, my husband's company was trying its best to keep its head above water. The company went from over 50 employees, down to 5… Those 5 also had to sacrifice much of their jobs to keep things moving. Mike and I had emotional conversations we thought we would never have to have… We worried about keeping a roof over our head, providing for our son, and the "What Ifs" as we found out we were expecting a new baby. The one constant during this time was LAC. They continued to support our family the best they could. They didn't turn away from our needs when things became too difficult. They continued to support my husband's company by ordering masks and additional apparel, keeping a local business afloat. I felt like LAC valued me as an important piece of the company, not just a number like many other companies were doing around us.
What is your favorite part about working at Lighthouse?
I love seeing families flourish while receiving services and now being that first person to get them moving in the right direction. I also love witnessing therapists making breakthroughs with our kids. I love seeing the "Ah ha" moments when therapists realize why they are here and why THEY are important.
What does Lighthouse mean to you?
It all comes back to "being the light at the end of the tunnel." I feel amazing being a light in this community. I feel proud of who we are and what we do. Very few people can say that about their job, and I feel fortunate to be one of the lucky few.
Which of the LAC Values do you most identify with?
Care about people more than anything.
What is your favorite change/improvement you have experienced in your time at Lighthouse?
The most exciting change has been the transition to Lighthouse Fusion! It has been wonderful to see the centers be remodeled to a fun and immersive environment that you can immediately witness our students become fully engaged with. The response from families viewing the center speaks for itself. Every tour has been blown away and always expresses how much their child needs what we do at Lighthouse Autism Center.
What advice would you give to prospective or new employees?
If you invest in Lighthouse, Lighthouse will invest in you in return. If you believe in what we do, and bring your best to serve those around you, the company will recognize and serve your efforts in return.
Ready for a career where you can make a difference?