Setting a Strong Foundation, the Lighthouse Way – Meet Leila Allen
Leila Tells Us About Her Time at Lighthouse
In May of 2022, Lighthouse Autism Center is celebrating 10 years of business. This would not be possible without our tenured staff. These individuals helped build a strong foundation for Lighthouse Autism Center and continue to bring compassion and expertise every day! They have paved a path for an inspiring future of endless growth and possibilities. They have brought hope into our communities and homes. They have unlocked a world of unlimited potential. Thank you for being such a significant piece to our puzzle and for embracing Lighthouse Autism Center's core values every day!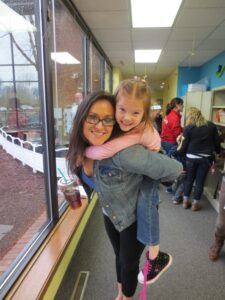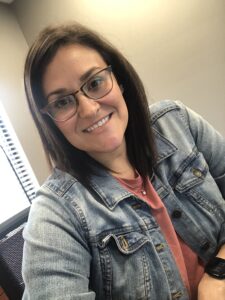 About Leila
Leila is the Chief Clinical Officer at Lighthouse Autism Center. Her prior role at Lighthouse was a Clinical Director. Leila is a dog mom and enjoys hanging out with friends and family. She loves tacos, sushi, and coffee. A unique skill that Leila has is that she can speak a little Farsi and a decent amount of French.
Life Before Lighthouse:
What was your career background/experience before Lighthouse Autism Center?
Before Lighthouse, as a BCBA, I was working with teenagers & adults in a school, day programs, and inpatient care in Chicago. Before that, I was at an ABA center in the Indy area.
Lighthouse Journey:
Why did you originally apply at Lighthouse Autism Center?
Gregg convinced me it would be a place where BCBAs had a voice in how the company would run and I stayed because he kept his word.
What is your favorite memory at Lighthouse?
Other than stuff with kids, our first few Christmas parties where we were all in the same place. Also, so many great memories from Edison when we first started, it was crazy and busy, but wearing so many hats always made for memories, from Gregg being our plumber, to his mom picking out our paint colors, to the leak in my office ceiling, there are way too many to list!
How has Lighthouse impacted you personally?
I moved here for Lighthouse and have stayed here for Lighthouse!
What is your favorite part about working at Lighthouse?
Being able to impact families in a positive way, support them through this process, and see our kiddos succeed!
What does Lighthouse mean to you?
That's simple—being able to have a positive impact on families, like the therapists that worked with my brother did on my family. Support does not always have to come from family, often it's the village you surround yourself with and we get to be that village for our kiddos and their families.
Which of the LAC Values do you most identify with?
Be yourself. I think this runs throughout Lighthouse, not just as an employee and how we want to look at our teams, but also our kiddos.
What is your favorite change/improvement you have experienced in your time at Lighthouse?
Being able to service so many kids in different areas.
What advice would you give to prospective or new employees?
Just apply! All it takes is one day to fall in love with these kiddos.
Ready for a career where you can make a difference?