Setting a Strong Foundation, the Lighthouse Way – Meet Katie Meyer
Meet Katie Meyer
In May of 2022, Lighthouse Autism Center is celebrating 10 years of business. This would not be possible without our tenured staff. These individuals helped build a strong foundation for Lighthouse Autism Center and continue to bring compassion and expertise every day! They have paved a path for an inspiring future of endless growth and possibilities. They have brought hope into our communities and homes. They have unlocked a world of unlimited potential. Thank you for being such a significant piece to our puzzle and for embracing Lighthouse Autism Center's core values every day!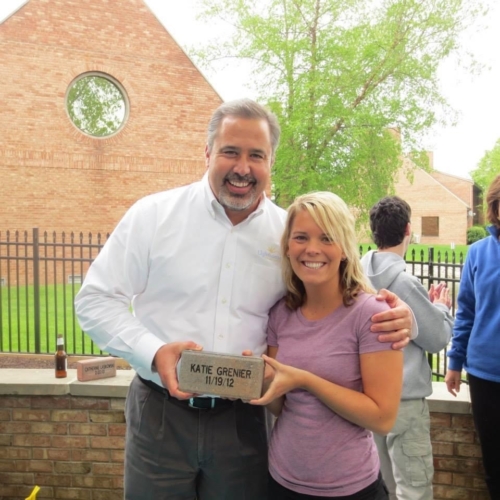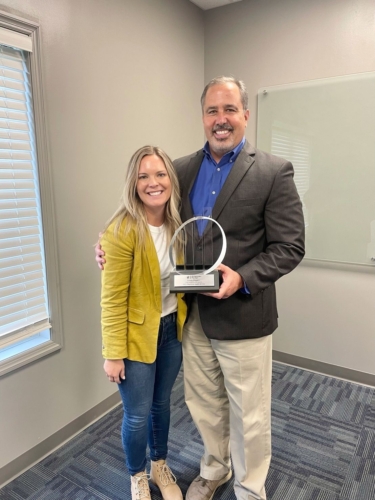 Katie Celebrates 10 Years at Lighthouse
Katie is the Senior Director of Operations at Lighthouse Autism Center. Her prior roles at Lighthouse include Registered Behavior Therapist, Senior Therapist, Junior Program Manager, Program Manager, Clinical Director, Regional Director, Director of Clinical Expansion, and Senior Director of Business Development. Outside of work, Katie loves to travel and hike.
Life Before Lighthouse:
What was your career background/experience before Lighthouse Autism Center?

I started with Lighthouse fresh out of my bachelor's program. I was a home therapist for 3 months before starting at Lighthouse Autism Center.
Lighthouse Journey:
Why did you originally apply at Lighthouse Autism Center?
I was working as a therapist doing in home therapy when Lighthouse opened. I knew I wanted to continue in the field and doing center-based therapy was exciting.
What is your favorite memory at Lighthouse?
I could never pick just one of my favorite memories at Lighthouse. The last 10 years have led me down so many different paths. Jordan and I worked together as therapists at our first location, and I don't think either of us have looked at cheese or SpaghettiOs the same way since. Being in Warsaw I worked with the best team I've ever had. We were a small center that quickly became family and watching the center become what it is now makes me so proud. I've met some of my best friends through Lighthouse and I wish I could relive every single day.
How has Lighthouse impacted you personally?
The families, kids, and people I have met throughout the last 10 years have not only shaped my clinical career but have impacted me on a very personal level. Seeing the joy, and sometimes heartache, that comes from being involved with the autism community has a way of making you appreciate every single moment in your life…from the small ones of being able to read in peace or the big ones of watching my own kids grow up and learn new skills. I'll never forget every parent that cried happy tears based on something we taught their child or every therapist who cried at the graduation of our clients. We have built something completely unique, and I am grateful every day that I came to work here 10 years ago.
What is your favorite part about working at Lighthouse?
I am incredibly lucky to work with the regional director team. Most of us have worked together for more than 8 years and I've never seen the level of respect, trust, and sincerity that we all give each other on a daily basis. Lighthouse started because of the passion of two parents with autism and our regional director team have carried that passion from day 1 and I've been so lucky to be a part of their team.
What does Lighthouse mean to you?
In short, Lighthouse is everything to me. LAC has provided me with a decade of memories and those can never be changed or taken away. Every client I've met along the way has a piece of my heart and I am better for knowing them all.
Which of the LAC Values do you most identify with?
Give away credit- I am SO happy to see people living our values every day and I love to recognize them for that.
What is your favorite change/improvement you have experienced in your time at Lighthouse?
My favorite improvement so far has been the development of Lighthouse 2.0 (Lighthouse Fusion). It has been so amazing to watch our company come together and create the next level of ABA therapy. We have always had clinical excellence at our core, but Lighthouse Fusion has allowed us to take the whole field of ABA in another direction and I am so excited for our clients and families.
What advice would you give to prospective or new employees?
The days can seem long, but every second is an opportunity for you to make an impact on someone's life and that makes for a great day if you let it.
Ready for a career where you can make a difference?