Setting a Strong Foundation, the Lighthouse Way – Meet Jordan Kujawski
Meet Jordan Kujawski
In May of 2022, Lighthouse Autism Center is celebrating 10 years of business. This would not be possible without our tenured staff. These individuals helped build a strong foundation for Lighthouse Autism Center and continue to bring compassion and expertise every day! They have paved a path for an inspiring future of endless growth and possibilities. They have brought hope into our communities and homes. They have unlocked a world of unlimited potential. Thank you for being such a significant piece to our puzzle and for embracing Lighthouse Autism Center's core values every day!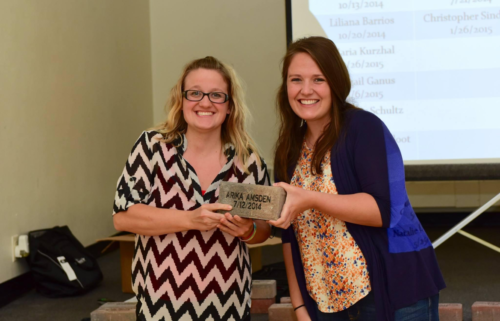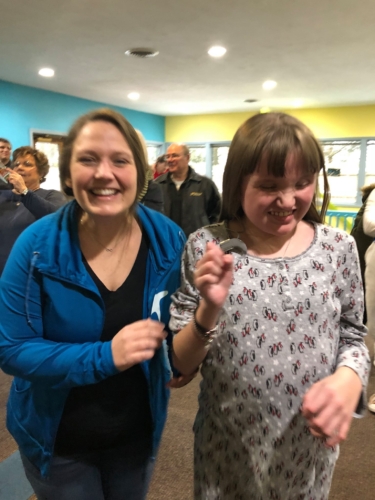 Jordan's Lighthouse Story
Jordan is a Regional Director at Lighthouse Autism Center, overseeing a handful of local centers. Her prior roles at Lighthouse include Registered Behavior Therapist, Senior Therapist, Program Manager, Senior Program Manager, and Clinical Director. Jordan loves the summertime, beaches, lakes, sushi, and spending time with her family.
Life Before Lighthouse:
What was your career background/experience before Lighthouse Autism Center?
I have been working with individuals with special needs for 17 years in different settings including in-home ABA, respite care, a group home setting, and center-based ABA. I have 2 younger brothers with autism and when my older of the 2 brothers got diagnosed with autism, I was instantly interested is working with individuals with special needs and I have loved every minute of it!
Lighthouse Journey:
Why did you originally apply at Lighthouse Autism Center?
I was working at another ABA company at the time when the Clinical Director there told me that LAC was hiring for full-time and knew that is something that I wanted. I applied and interviewed with Sandy. I was instantly interested in the position after meeting with her!
What is your favorite memory at Lighthouse?
I do not know if I can just pick one, I have a lot of favorite memories with different clients, families, and staff. Some of my favorite memories involve simple things that parents would share with me like their child ate food at a restaurant with them for the first time, they were able to go on a vacation together as a family, grandparents have not seen the child in a few months and were blown away by the changes. I get excited when kids learn new things, but I loved hearing from the parents how it impacted them as a family.
How has Lighthouse impacted you personally?
Lighthouse really showed me what an impact quality therapy could make. When my brothers were diagnosed, there were not center-based services in the area and the services available at the time were not the quantity or quality they are today. Seeing the impacts in the first 6 months of Lighthouse being open for the clients and their families was such an amazing experience that I went back to school to get my MA and became a BCBA.
What is your favorite part about working at Lighthouse?
The clients—they are the absolute best part. The things that they learn and how each grows, learns, and shares is the best experience.
What does Lighthouse mean to you?
Lighthouse to me means having hope for something better and having people who want to help you get there.
Which of the LAC Values do you most identify with?
Care about people more than anything.
What is your favorite change/improvement you have experienced in your time at Lighthouse?
One of my favorite things that has changed over the years is going into new places where kids can get services. I have been a part of opening several centers in counties where there were not services and got to witness firsthand how much it meant to those families.
What advice would you give to prospective or new employees?
This is a hard one. I would say just be open minded and realize that the kids are going to teach you more than you could ever teach them.
Ready for a career where you can make a difference?