Setting a Strong Foundation, the Lighthouse Way – Meet Ashley Ritchey
Meet Ashley Ritchey
In May of 2022, Lighthouse Autism Center is celebrating 10 years of business. This would not be possible without our tenured staff. These individuals helped build a strong foundation for Lighthouse Autism Center and continue to bring compassion and expertise every day! They have paved a path for an inspiring future of endless growth and possibilities. They have brought hope into our communities and homes. They have unlocked a world of unlimited potential. Thank you for being such a significant piece to our puzzle and for embracing Lighthouse Autism Center's core values every day!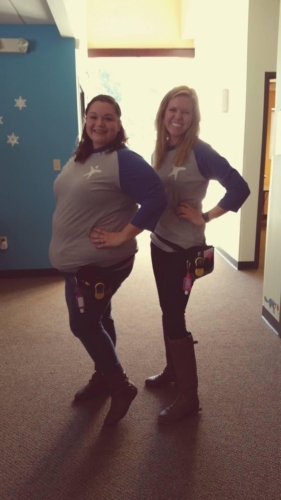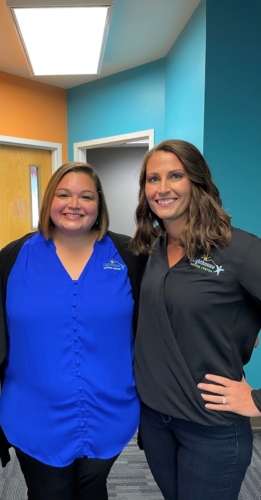 Ashley's Lighthouse Story
Ashley is a Regional Director at Lighthouse Autism Center in Champaign, IL. Her prior roles at Lighthouse include Registered Behavior Therapist, Junior Program Manager, Program Manager and Clinical Director. Ashley enjoys spending time with her family, attending concerts, watching dating shows, listening to true crime podcasts, and completing puzzles.
Life Before Lighthouse:
What was your career background/experience before Lighthouse Autism Center?
I graduated with my undergraduate degree in special education. After completing my student teaching, I knew that I still loved teaching various skills but did not care for the linguistics and requirements of teachers. Soon after, I discovered the ABA field and started working as a Registered Behavior Therapist. From there I have stayed in the field.
Lighthouse Journey:
Why did you originally apply at Lighthouse Autism Center?
I originally applied to Lighthouse because I had just moved back to the area and was previously a Registered Behavior Technician in central Indiana. When I had applied, I was offered a therapist position as one of the first therapist to open our Plymouth location.
What is your favorite memory at Lighthouse?
One of my favorite memories at Lighthouse was being a part of the Warsaw center expansion on two occasions. The Warsaw center location started as a 1-pod building and is now a 4-pod building.
How has Lighthouse impacted you personally?
Lighthouse has impacted me personally in so many ways. I can honestly say that working at Lighthouse has truly allowed me to become a better person. It isn't very often that individuals can say that they love the career and field that they are in.
What is your favorite part about working at Lighthouse?
My favorite part about working at Lighthouse is seeing the growth that your kiddos achieve. It is always a sad but rewarding day to see one of your kiddos graduate. Additionally, Lighthouse has always offered a family environment to staff with room to grow professionally.
What does Lighthouse mean to you?
Family.
Which of the LAC Values do you most identify with?
"Care about people more than anything". This has always been a value that I have strived to display while working my various positions. I have gone out of the way to communicate with others, make people feel welcome, while also displaying a love for my job.
What is your favorite change/improvement you have experienced in your time at Lighthouse?
I would say that the biggest improvement that we have made as a company was switching from all paper data collection and daily progress notes to electronic.
What advice would you give to prospective or new employees?
I would tell a new therapist coming into the field that the terminology can be overwhelming initially and that all the terminology and job tasks will come together by the end of the fourth week. For someone coming in a management or administrator role, I would review all the different ways that Lighthouse gives backs to its employees.
Ready for a career where you can make a difference?