Safety & Autism Centers
One of the most important criteria for choosing an autism therapy center is safety. When working with children who have autism, safety is of the most paramount importance. At Lighthouse Autism Center, we are committed to providing the utmost security for your child, ensuring a safe and educational environment.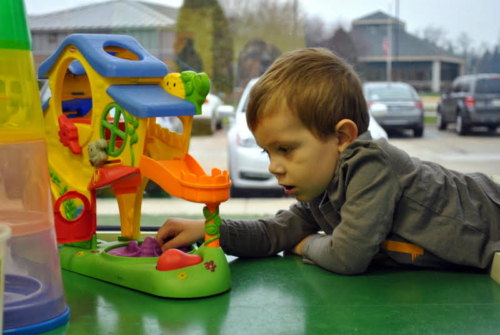 There are several safety precautions taken in order to ensure the safety of your child. These include:
Doors – Every singly door in each center is locked. This means that if a child tries to "elope" or run, they cannot exit the building. Each door has a button above the door that must be pressed in order to exit the building. In the six years the centers have been open, a child has never escaped. Furthermore, the doors are also locked from the outside meaning that the only way an individual (besides staff members and parents who have key fobs) to enter the center is for someone inside the building to let them inside.
Staff- All staff members are put through multiple interviews, reference checks, and background checks before being offered a position with the center.
Training- Each staff member is provided with two weeks of training prior to commencing therapy with a child. Not only that, the center provides certification training for each therapist in both CPR as well as Crisis Prevention Intervention (CPI).
Emergency Protocols– Each center has emergency protocols for severe weather, fires, and lock downs. Several times throughout the year emergency drills are issued in order to ensure staff members and children know how to react in an emergency situation.
Looking to give your child with autism the dedicated care and safety they deserve? Contact Lighthouse today!