Lighthouse Autism Center Happy Hour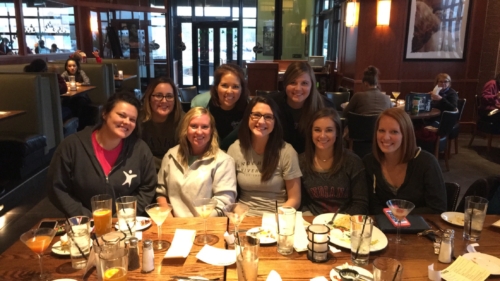 This past Thursday, Lighthouse Autism Center hosted a Happy Hour for our Mishawaka employees at Bar Louie near the University Park Mall. These happy hours are hosted several times each year for all of our centers as a way to treat employees and thank them for their hard work and dedication. This is a great way for staff to relax, socialize, and get together outside of work. We like to think this is just one of many things that sets us apart from other employers.
Our next happy hour will be next month in Warsaw at BW3's for all of our Warsaw center employees!
Ready for a career where you can make a difference?