Lighthouse Autism Center to Open New Center in Springfield, Illinois!
Lighthouse Autism Center Opening in Springfield, Illinois
Lighthouse Autism Center (LAC) continues to expand, now with a network of centers in three states – quite a journey from its humble beginnings serving four families in one building to now serving hundreds of families across three states for nearly a decade. It is truly amazing.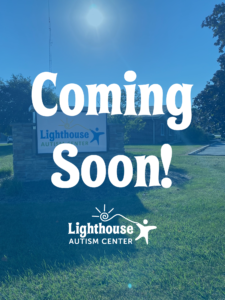 The State Capitol is Getting its Very Own LAC
Our newest state-of-the-art aba therapy center in Springfield, Illinois is Lighthouse autism Center's third children's autism center to open in Illinois. It is slated to open in the winter of 2022 providing autism services to 30 children and their families and create over 40 new jobs in the area.
With a mission of providing the highest quality autism services to children and families through our facilities, Lighthouse Autism Center has sought to do just that in Springfield, IL. As the need for ABA services continues to grow, Lighthouse seeks to fill that need by expanding into facilities that can accommodate a larger capacity of learners, helping more families and children with autism, reach their goals.
Lighthouse Autism Center is the Midwest's leading autism therapy provider
With beautiful facilities that promote natural and play-based learning, and a team of highly trained and compassionate clinicians, Lighthouse Autism Center brings together compassionate care and clinical excellence to offer the highest quality ABA therapy to children with autism.
With a unique clinical model called Lighthouse Fusion™, children at Lighthouse are making greater progress, faster, all while having fun. While other ABA centers typically keep ABA and speech therapies separate, Lighthouse Fusion brings these two therapies together into one enhanced therapy solution. We invite you to learn more about how this innovative clinical model is helping to unlock each child's potential.
To learn more about Lighthouse Autism Center or enroll your child, contact our Family Outreach Coordinator at 217-295-2491 or visit our website.
Springfield Center Contact Information
614 N 6th Street
Springfield, Illinois 62702
Family Outreach Phone: 217-295-2491
Don't see an autism treatment center listed near you? Contact us and let us know the area you are in, and we will notify you when we have a center opening near you!
Find a Center Near You
Interested in finding an autism center near you? Click Find a Center below to view a full list of current autism therapy centers.