Lighthouse Autism Center Staff Spotlight: Nicholas
Nicholas' Lighthouse Autism Center Journey
Nicholas is a Registered Behavior Therapist at our Winona Lake center and has been with Lighthouse Autism Center since July of 2023. He is currently a student at Ball State University, studying for a master's degree in applied behavior analysis. Nicholas loves spending time with his family and his dog. He is happily married and has a daughter.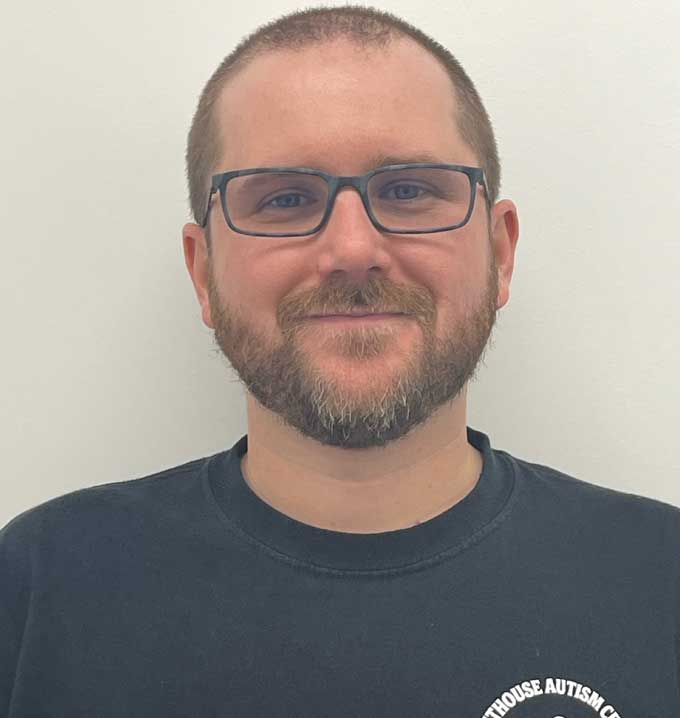 What made you decide to apply to Lighthouse?
I applied to LAC because I was searching for a career that allowed me to serve people and focus on the patient more than on scheduling and travel.
What is your favorite part of working at Lighthouse Autism Center?
My favorite part of working at Lighthouse is the willingness of coworkers to help provide support as well as the guidance from trainers and supervisors towards the goals of making me a better therapist.
How would you describe your experience working for Lighthouse?
My experience with LAC has been what only could be deemed as concentrated. It has been concentrated with learning, growing, and help all with the focus of helping me reach our goals.
Do you have a favorite memory from your time here?
One of my favorite memories comes from a learner that started the same time I started working at LAC. It felt like we had a connection based on our relative starting point of this part of our life's adventure. We ended up working together quite often and paired quite well. One day during lunch, this learner decided they were not hungry and wanted to go play. We made our way back out to the playroom from the cafeteria, and I asked them what they wanted to do by presenting the manding board. The learner pointed to the play icon and said 'swing' with their soft voice and we proceeded to the swing. Once at the swing, the learner for the first time since we both started at LAC began singing to themselves while swinging. It was not for attention or for anyone around but simply because they enjoyed singing. I was reminded that day just how amazing we are as humans. This amazing little person decided at that moment to sing their own song and allow me the honor to hear it. LAC is a place you can help people learn to communicate. It helps people to learn how they can take action in their life and be heard.
What advice you would like to share for those interested in a career at Lighthouse Autism Center?
Lighthouse is an amazing place to work. Be prepared to learn and also be open to instruction. Trainers and supervisor will inform you of what you need to do to be the best RBT.
Ready for a career where you can make a difference?