Lighthouse Autism Center Staff Spotlight: Natalia
Meet Lighthouse Autism Center's Staff Spotlight of the Month: Natalia
Natalia is a Registered Behavior Technician at our Castleton Center and has been with Lighthouse Autism Center since July of 2022. She graduated from Butler University with a Bachelors in Organizational Communication and Leadership. Natalia loves dancing and originally came to Indiana from Florida on a dance scholarship at Butler University!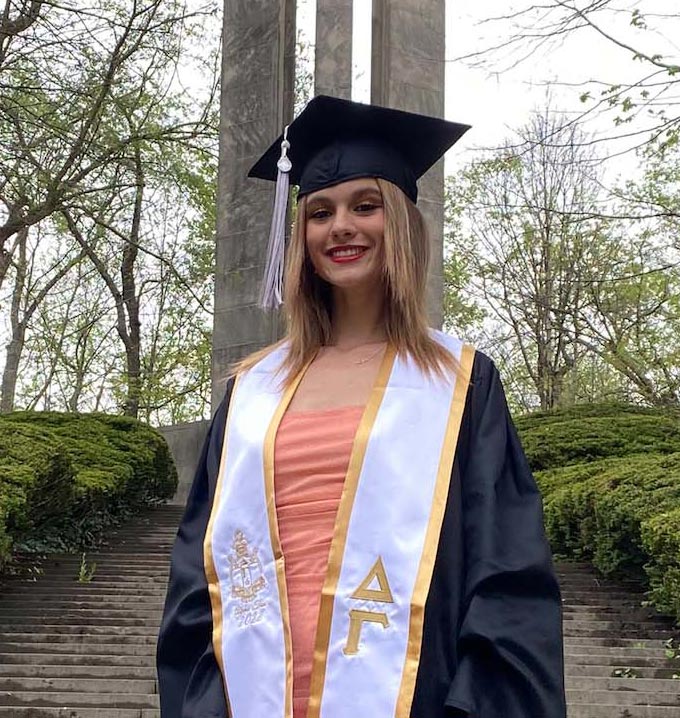 What made you decide to apply to Lighthouse?
I applied at Lighthouse Autism Center because I love working with kids and seeing them grow! It's been so exciting seeing them accomplish different tasks.
What is your favorite part of working at Lighthouse Autism Center?
My favorite part about working at Lighthouse is meeting the different kids and learning all about them. I have enjoyed every second working with the Lighthouse staff, BCBAs and the Senior Therapists who have all made it so special. They are always there for you when you have questions. Each day I'm excited to go into work and see what my learner and I accomplish.
Do you have a favorite memory from your time here?
My favorite memory is working with Senior Therapists Farris and Katie when I first started training. They made me feel so welcomed and taught me everything I know today. I am so thankful for them.
What advice you would like to share for those interested in a career at Lighthouse Autism Center?
I would advise any future workers for Lighthouse to always ask questions! There is so much to learn and the staff here is always there to help you!
Ready for a career where you can make a difference?