Lighthouse Autism Center Staff Spotlight: Halle
Halle is the January 23 Lighthouse Autism Center Staff Spotlight
Meet Lighthouse Autism Center's Staff Spotlight of the Month: Halle
Halle is a Registered Behavior Therapist at our Avon center. She has been with Lighthouse Autism Center since March of 2022. She is working towards her associates degree in Psychology from College of the Canyons located in Los Angeles. Halle recently got married and has two rescue pit-bulls. She was born and raised in LA and lived in Charlotte, North Carolina for 2 years before moving to Brownsburg, Indiana in March. Halle is very active in the drag racing community (NHRA) as her husband and his whole family work at John Force Racing.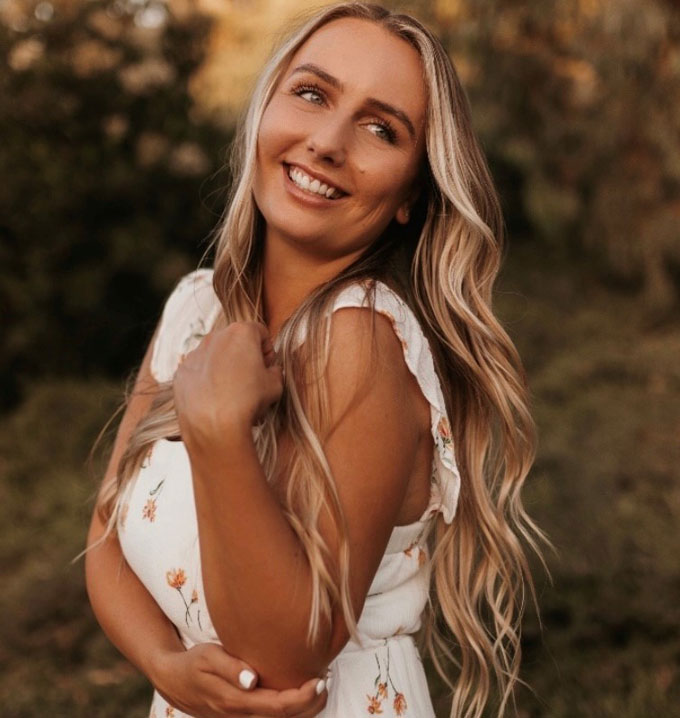 What made you decide to apply to Lighthouse?
When I first moved from North Carolina I was looking for a job where I would have a lot of room to grow. One of my brothers was in an accident when he was little which caused a lot of neurological issues. I always volunteered in his class rooms growing up and loved getting to know all the kiddos! I knew I wanted a job where I could help kiddos learn and become the best versions of themselves and Lighthouse was the perfect fit!
What is your favorite part of working at Lighthouse Autism Center?
My experience has been amazing so far, I have the best pod that has given me friends that I will have for life, and for that I am truly grateful! There are no bad days when you love what you do! It's truly a great feeling that we are all working towards the same goal and everyone is equally passionate about all our kiddos! I would also like to thank my BCBA Amanda Allbee and my Senior Therapist Melissa Brosseau, without them I wouldn't have the knowledge and skills that have today!
Do you have a favorite memory from your time here?
One of my favorite memories from working at Lighthouse would have to be when one of our more nonverbal kiddos came in one day and after months of working on speech with her, she started having spontaneous vocals and the feeling was truly magical. It's an amazing feeling to watch these kids continue to grow every single day!
What advice you would like to share for those interested in a career at Lighthouse Autism Center?
My advice would be that if you're interested in working with kiddos, or if you're interested in a job that is truly rewarding you should give this Lighthouse a chance, you won't regret it! Lighthouse has an incredible training process that will help you become the best RBT that you can be!
Ready for a career where you can make a difference?