Lighthouse Autism Center Staff Spotlight: Abigail
Meet Lighthouse Autism Center's Staff Spotlight of the Month: Abigail
Abigail is a Registered Behavior Technician at our Portage center. She has been with Lighthouse Autism Center since June of 2022 and is currently working towards her Associates Degree in Human Services and Social Work at Ivy Tech and anticipates graduating in August of 2023. She will then continue to study for her Bachelor's Degree in Social Work. Abigail loves to spend time with her family, go camping and play softball.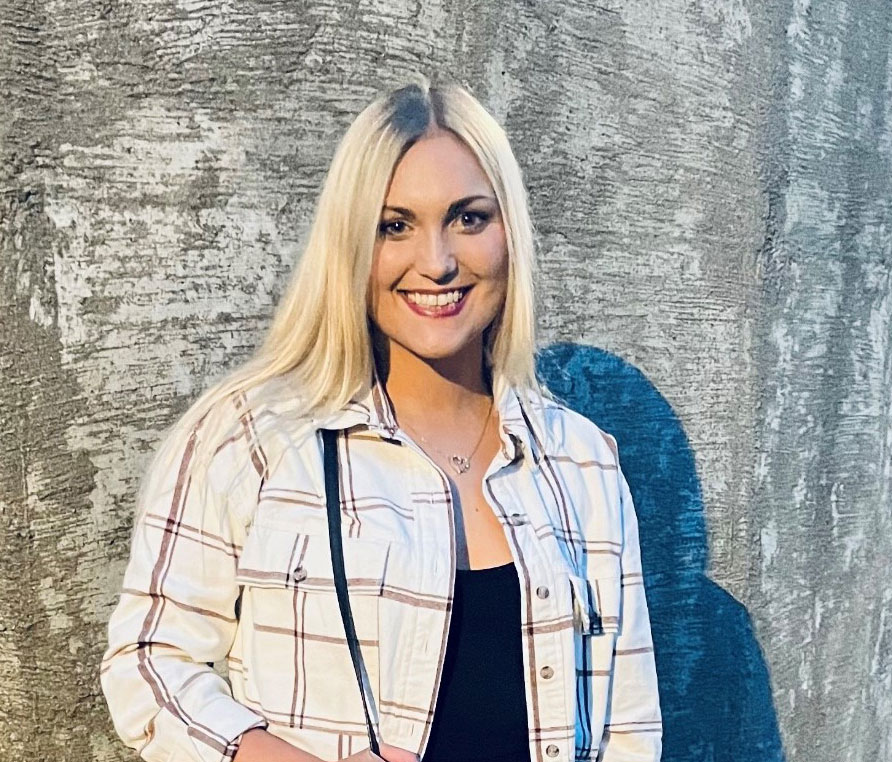 What made you decide to apply to Lighthouse?
I applied for the position at Lighthouse Autism Center because of the passion in my heart to be able to work and help children in ABA therapy!
What is your favorite part of working at Lighthouse Autism Center?
My favorite part about working at Lighthouse is to see the success in each kiddo everyday, to see the smiles from kiddos you are implementing and the amazing bonds I create with my coworkers. Seeing each kiddo excited everyday and start to progress and master out of programs is an amazing thing to be apart of. I would describe my experience working at Lighthouse as comparable to being on your favorite vacation but staying there forever. I have experienced so much joy and support from each kiddo and staff member we have, it fills me with many happy tears.
Do you have a favorite memory from your time here?
My favorite memory at Lighthouse Autism Center was when a kiddo had a group of us circle around and put our hands in the center, count to three and yell "Everyone wins!" This one experience has been a source of continuous positive reinforcement for our center to staff to keep us uplifted. It is amazing to see not only this experience but so many others have such a positive impact!
What advice you would like to share for those interested in a career at Lighthouse Autism Center?
This is such a fun play based environment! To deliver high quality ABA each day is a success on its own. There is nothing better than to see successes with each kiddos with things like speech therapy, gross motor skills and even behavior analysis as a whole. This is the most rewarding and fulfilling job if you have passion in your heart to see children succeed!
Ready for a career where you can make a difference?