Lighthouse Autism Center Dine to Donate at Wings, Etc.
Wings Etc. South Bend is donating 15% of all pre-tax food & soft drink sales on Tuesday, April 4, 2023 to Lighthouse Autism Center in support of autism awareness and acceptance month.
Come to Wings Etc. at 2051 E. Ireland Road in South Bend, Ind. between 11 a.m. and 11 p.m.
Use code D2D0002 at checkout when ordering online at togo.wingsetc.com
Bring the flyer in and show it to your server so you can support the cause.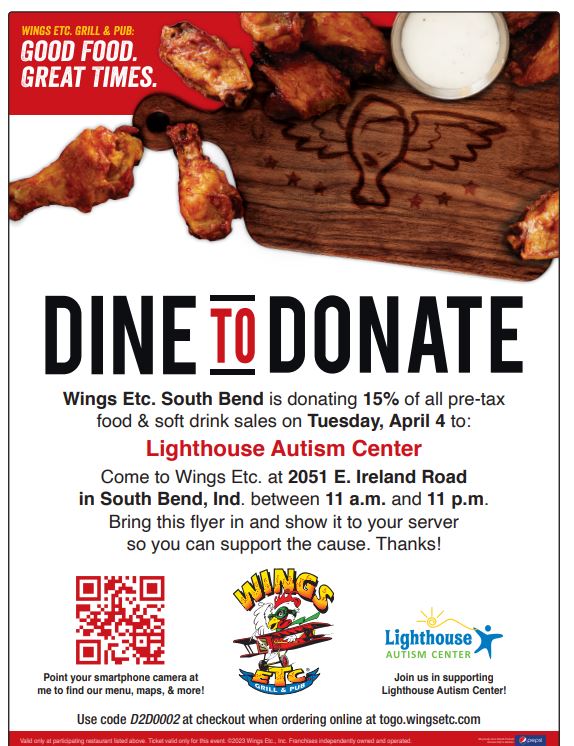 Wings Etc. Dine to Donate Program
At Wings Etc., we believe in Giving Back to the communities we belong to. We have a simple, easy-to-implement fundraiser program that fits into your busy schedule. Learn more here: https://wingsetc.com/dine-to-donate/
Together, we can unlock your child's potential