Lighthouse Autism Center Award Winner, Diana Caban: Don't separate the vision from the operations
Diana Caban Demonstrates Core Lighthouse Values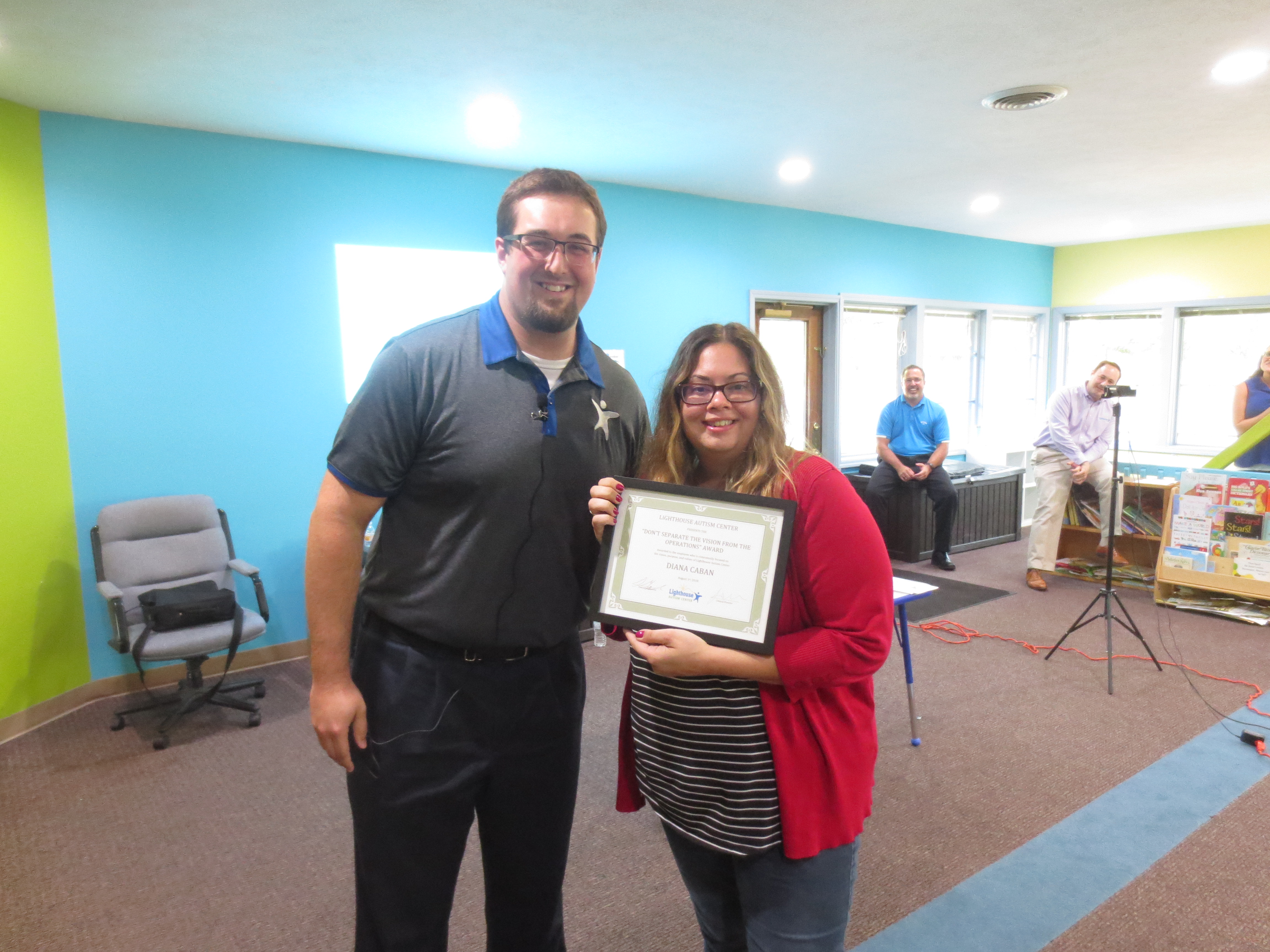 We are continuing our blog series on our Lighthouse Company Values. Our values are at the core of everything we do. The way that we provide high-quality ABA therapy is built on the foundation of our values.
This week, we want to recognize and award our own Diana Caban for her demonstration of the Lighthouse Value, "Don't separate the vision from the operations." Diana started at Lighthouse on February 20th, 2018 as our HR Coordinator and her hometown is South Bend, Indiana! Diana has a 9 year-old son with autism so the work that Lighthouse does is very near and dear to her heart. She says she loves working at Lighthouse because everyone at Lighthouse loves what they do and is selfless. Congratulations Diana!!!! 😀👏🏆
Ready for a career where you can make a difference?