Lighthouse Autism Center Award Winner, Cassie Gaines: Care about People More than Anything
Lighthouse Autism Center's Company Values are at the core of everything we do. We live our values every day, and it is reflected in our standards and expectations for providing outstanding ABA therapy. Recently, we have recognized 7 employees who are shining examples of our values, and we would like to introduce you to one of them today…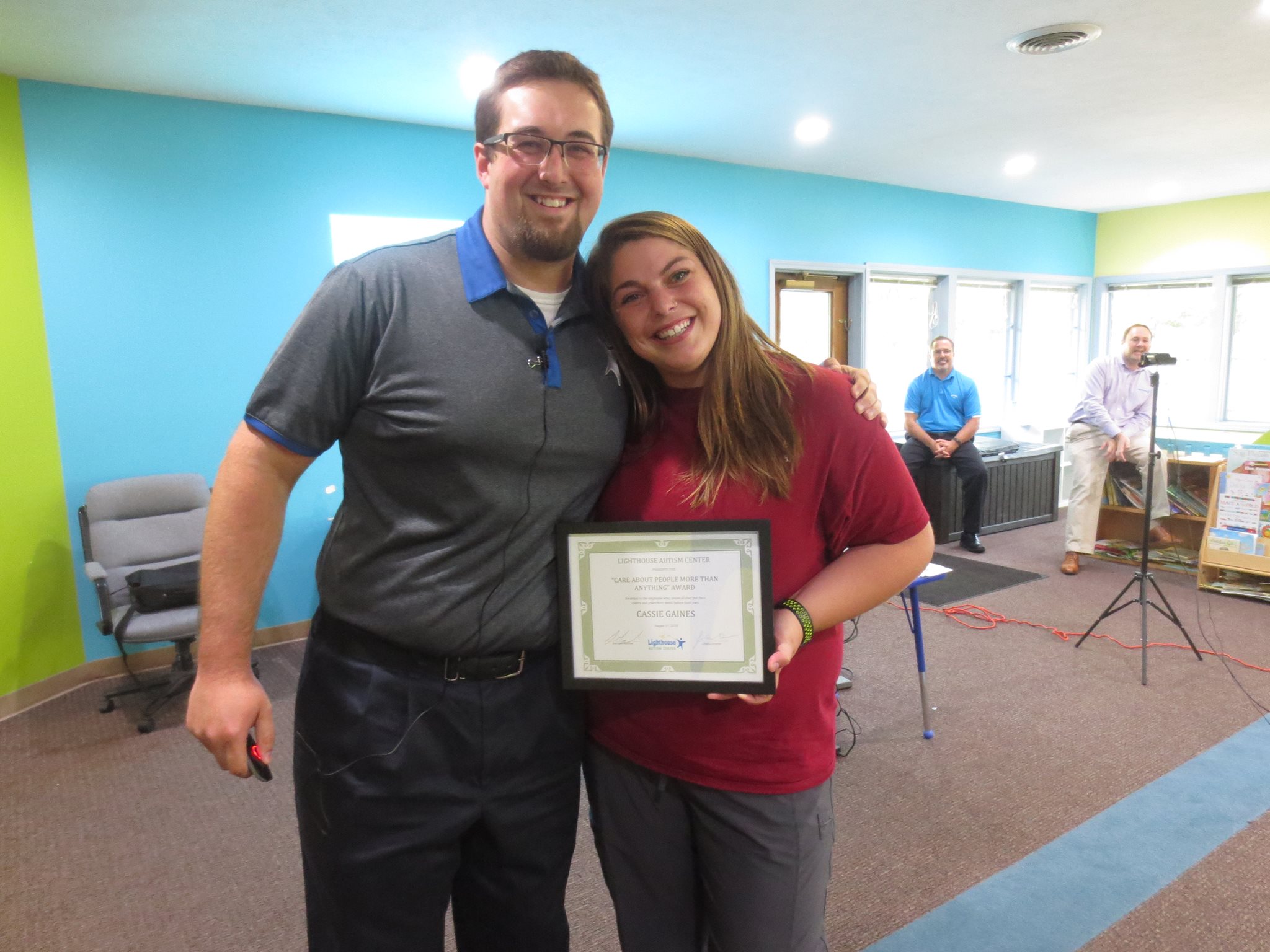 This is Cassie Gaines from our Edison Center in Mishawaka, Indiana! Photographed with Sean Addley. Cassie is the proud recipient of the Lighthouse award "Care about People more than Anything."
Cassie grew up in Plymouth, Indiana and has always loved helping those with autism throughout grade school and high school. In grade school, she would play with her autistic peers in the sensory room instead of going to recess. In school plays, she would help the kiddos with their roles too. She even taught swimming lessons to a child with autism!
When she started working at Lighthouse Autism Center on October 10th, 2017, she felt like for once in her life she was in a room with people with hearts like hers.
Cassie loves the fact that she gets to be an integral part of these kiddos lives. She loves that everyday she works with other ABA therapists who are also passionate about loving these kiddos.
Congratulations Cassie for your LAC Award! You earned it!
Ready for a career where you can make a difference?