Interviews with the Lighthouse Staff that Highlight Hope!
An Insight Into the Incredible People who Work at Lighthouse Autism Center
Have you ever wanted to know the perspective of the staff who work with the amazing kiddos at Lighthouse? What about seeing and hearing their perspective?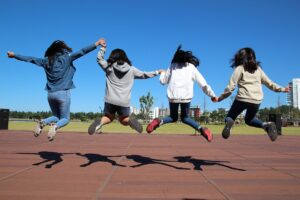 Well recently Lighthouse interviewed some of our staff members to get their take on what they see at the center.
ABA Therapists Olivia Ganser and Chris Adams, plus Program Managers Annie Root and Katie Meyer, participated in interviews about ABA therapy and Lighthouse. They answered questions about how they see kiddos having big breakthroughs in therapy. They also gave great insights into how parents react when they see their children making huge progress at Lighthouse.
To watch all the interviews, simply go to this page!
Ready for a career where you can make a difference?