Heart of the Matter – Spring 2015
At Lighthouse Autism Center, we strive to provide quality ABA treatment for all those who are in need. By placing our focus on each child and their parents, we do everything we can to make a positive difference in their lives.
Yet, even with a dedicated, highly trained, and committed team of clinicians, there are some families who need assistance beyond Lighthouse. hey may be too old, may not need ABA therapy, or, Lighthouse may not be a good fit for them. No matter the reason, they still need assistance in other ways, and providing needed assistance is what we're all about.
That's why we started the Lighthouse Families First Foundation (LFFF) earlier this year. A nonprofit organization, the LFFF helps special needs children, adults, and their families outside of Lighthouse's capabilities. And we're already off to a successful start.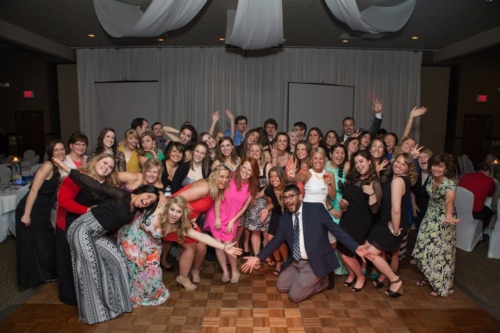 In honor of Autism Awareness Month in April, we held a variety of activities aimed at raising funds for autism care, along with an overall awareness of autism. The events included hosting a dinner and dance, and we set a month-long goal of raising $20,000 to benefit LHFFF. However, thanks to the heartwarming generosity of the Michiana community, we far exceeded our goal and raised over $30,000. LHFFF gives 100 percent of that money in various ways to the families we assist. For instance, we might provide an iPad with communication software for a nonverbal child, or a scholarship so a child can receive therapy. We even supply gas cards for families who can't afford to get their child to and from therapy and medical appointments. By donating to the Lighthouse Families First Foundation, you can make a tangible difference in the life of a special needs child.
To read the entire Spring 2015 issue of the Autism Beacon click here.
Together, we can unlock your child's potential