Heart of the Matter Fall 2015
In our last issue, we told you about starting the Lighthouse Families First Foundation (LHFFF). This is a nonprofit organization aimed at helping families with all ranges of disabilities and needs. And even though the LHFFF is a new venture for us, it's already making a positive impact in the lives of families with autism.
In April, we held our first Dinner & Dance fundraiser at the Windsor Park Conference Center. The event was a huge success and raised over $30,000 that is directly benefitting special needs families. For example, Brielle, four, and Zach, five, are two very different children. Brielle loves Veggie Tales and jumping on the trampoline, while Zach likes riding bikes and Legos. Both do have one important thing in common though: they are both nonverbal. Through grants made by the LHFFF, we purchased iPads and language software to help both kids learn how to communicate their wants and needs.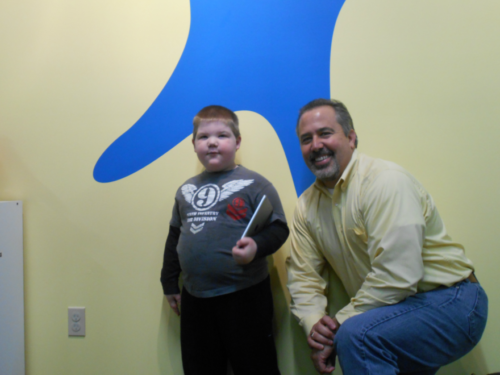 We hope to continue to help local children and families in any way that we can. The foundation is currently accepting grant applications from anyone, including parents of current students. All
applications will be considered and grants will be made based on each family's needs, with no limit on grant amount at this time. If you or someone you know could benefit from a grant, or want more information, please contact us at 574-387-4313 or info@lhfff.org.
For anyone wanting to make a donation to the LHFFF, you can either mail a check to the Lighthouse Families First Foundation at 3730 Edison Lakes Parkway, Mishawaka, IN 46545 or donate online
at lhfff.org/donate.
This is only the beginning for the Foundation. With your charitable kindness, we can continue making a substantial difference in the life of a special needs child or adult and their family. Thank you!
Together, we can unlock your child's potential