Heart of the Matter, November 2016
The holiday season is quickly approaching, and here at Lighthouse Autism Center we are already focused on how we'll give back to our families, employees, and community.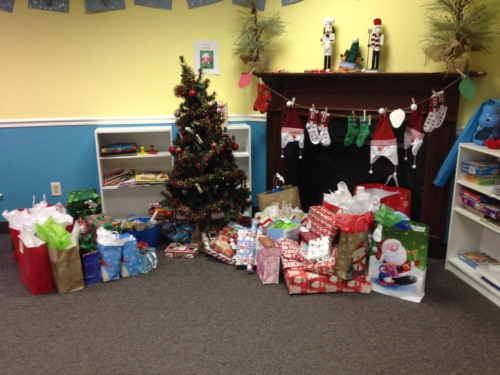 Families:
In November, we will host our biannual "Parent's Day Out" where Lighthouse Autism Center remains open on Saturday with staff who volunteer to give their time to our families. Parents are invited to drop off all of their children – and not just those who attend our center – and take the evening to do some holiday shopping, go to a movie, or simply relax. As a parent of a child with autism, I know how welcome and appreciated this is by our families.
Employees:
Employees will have the opportunity to participate in an all-staff Christmas Party at the Oaks. This allows employees from all of our centers to come together and enjoy a potluck dinner, music, games and prizes. After a year of hard work and dedication to our center and the children we serve, it's our goal to recognize our employees and show them how appreciated they truly are.
Community:
Finally, we feel it is important to give back to our local community during the holiday season. We will continue our tradition of adopting several families in need and providing gifts and essentials for them through what we call our "Giving Tree." Employees and families at all centers come together to purchase clothing, food, household items, toiletries, toys and gifts. We wrap and deliver these items to our adopted families in an effort to give back to those less fortunate.
Together, we can unlock your child's potential