Fun Activities for Children in Indianapolis, Indiana
Finding child-friendly activities can sometimes be a struggle, especially with having a child on the autism spectrum. Below is a list of compiled activities in Indianapolis, Indiana for you and your child to enjoy.
Please use your discretion as to which activities you believe your child with autism can tolerate. Every child on the autism spectrum is truly different and some of the below activities may be too over-stimulating while other activities may help if your child is sensory seeking. Work within the context of your child's skills and interests when determining a fun and safe activity for your child with autism.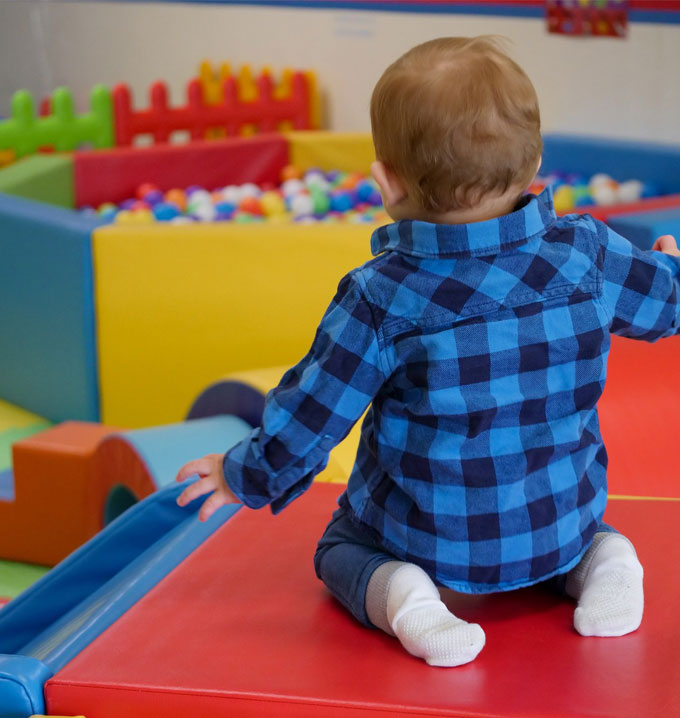 New activities, especially in public can provide a variety of benefits for your child with autism. Although there may be many challenges that come with going out and trying new activities, these situations provide great opportunities to work on skills and social interactions. These activities can provide opportunities for children with autism to practice social and communication skills, fine and gross motor skills, motivation, confidence, independence, learn new skills, as well as more general skills that can be applied to other settings such as school. While working on new skills is important, it is also important to do activities that bring enjoyment!
The Children's Museum of Indianapolis is the world's largest children's museum. It is located at 3000 North Meridian Street, Indianapolis, Indiana, in the United Northwest Area neighborhood of the city.
The Indianapolis Zoo is a 64-acre non-profit zoo, public aquarium, and botanical garden in Indianapolis, Indiana. Incorporated in 1944, the Indianapolis Zoological Society established the first zoo at George Washington Park in 1964.
An indoor playground in Indianapolis, designed for children 10 & under. The arcade area is for all ages. Smiley offers an indoor playground, arcades, and a large selection of food and nonalcoholic beverages. Smiley is also the top birthday party venues in the state of Indiana.
Greatimes is a five-acre complex in Indianapolis, complete with several outdoor attractions and a 22,000 square foot indoor facility that includes a multi-level arcade room, several party rooms, and an indoor playland. They have activities for your whole family or group and are the #1 place in Indianapolis for birthday parties and offer a variety of party packages & themes that allow you to customize your party to your wants & needs.
Rhythm! Discovery Center is located in Indianapolis, Indiana and is the world's only interactive drum and percussion museum. Founded in 2009, it is a creative vision of the Percussive Arts Society, the largest member-based international percussion organization in the world. Rhythm! features unique, interactive exhibits highlighting a rich collection of historic artifacts and hands-on percussion instruments and serves as the definitive place where the history of percussion is preserved, celebrated, and shared.
Large limestone blocks in a series of concentric circles create an interesting and greenspace in White River State Park perfect for a picnic or unique location for a photoshoot. Located conveniently near the White River State Park Visitor Center. White River State Park, located in downtown Indianapolis, boasts world-class attractions and destinations that offer distinctive experiences for every visitor. Greenspaces, trails, trees, and waterways co-mingle alongside cultural, educational, and recreational attractions across 250 beautiful acres.
Zip City Indianapolis has a ton of attractions for a day filled with family fun. From their indoor zip line park to their indoor trampoline park with trampoline dodgeball, it's a place where you can be active and social while challenging yourself and others. You'll find ropes course, climbing walls and laser tag in their over 70,000-square-foot facility, offering a mix of fun and challenging attractions guaranteed to get you moving all year round.
The Indianapolis Motor Speedway Museum is an automotive museum on the grounds of the Indianapolis Motor Speedway in Speedway, Indiana, which houses the Indianapolis Motor Speedway Hall of Fame.
K1 speed is a chain of indoor racing centers featuring electric go-karting for all skill levels, plus food. Indianapolis – home to the Indianapolis Motor Speedway and "The Greatest Spectacle in Racing", and now home to K1 Speed! This Indianapolis track features one of the longest straights that open to superb overtaking opportunities, with plenty of twists and turns to challenge the most seasoned go-karting driver. Their two meeting rooms provide a perfect environment for parties and business meetings, while the arcade games and air hockey table keep you entertained in-between your racing sessions and Birthday Parties. The Paddock Lounge restaurant serves delicious food and beverages for all ages that will keep you fueled up.
The Indiana State Museum is a museum located in downtown Indianapolis, Indiana. The museum houses exhibits on the science, art, culture, and history of Indiana from prehistoric times to the present day.
At Adrenaline Family Adventure Park, we know you want a place where kids can be active, so they sleep well at night. The problem is there are limited options in the Fishers area suitable for kids of all ages. You deserve more. We understand the need for members of our community to enjoy active entertainment—without getting sucked into arcade or VR games. Your kids get enough of that at home. Adrenaline holds sensory hours every Thursday from 6pm – 8pm.
Sky Zone Indianapolis is Indiana's most extreme trampoline park. Explore the Wall Tramp, High End Airtrack, Ninja Course, Stunt Fall, Trapeze, and Aerial Skills.
One of Indianapolis' oldest parks, Holliday Park is located just six miles north of downtown and encompasses 94-acres of beautiful green space. Visitors can explore the nature center, play on one of the city's best, hard-to-leave playgrounds, hike more than 3.5 miles of picturesque trails or take a stroll around the one-of-a-kind Holliday Park Ruins.
Holliday Park provides getaway for nature lovers without having to leave the city. The wooded ravines contain natural springs and wetlands, a pond, a long stretch of the White River, a beech-maple forest, and over 400 species of trees, shrubs and wildflowers. Bird watchers have spotted more than 200 species while hiking the 3.5 miles of trails that wind through the forest. In addition, deer, fox, beaver, rabbits, squirrels and many other native animals reside in or pass through the park grounds.
Over 8,500 sq. ft. of climbing space, plus kids' programs, private lessons, a pro shop & more. Since 1997, Climb Time Indy is dedicated to to providing the best that rock climbing has to offer. We are focused on maintaining a safe environment where climbers of all ability levels and ages can get better, learn more and above all else, have fun climbing. Climb Time offers a wide range of difficulty levels from very easy to moderate to extremely difficult, brought to you by some of the best route setters this side of the Mississippi. Routes are changed weekly in order to ensure there is always something new to challenge yourself with. Whether you are looking for powerful bouldering, sustained routes, or just a day out with the family, Climb Time Indy has what you are looking for.
As an extension of Traders Point Christian Church, The Park is designed to serve parents and caregivers while their kids play on our indoor playground equipment. We also have a designated area for little kids to play! The Park is an inclusive, safe and engaging environment for all. It is structured for open play, so parents can enjoy the tables to get a little work done, read, or converse with others while the kids enjoy. As an affiliate of Traders Point, The Park is available at no cost to you! When planning your visit, please bring your government-issued ID and socks for the kids. Traders Point offers a sensory room at all of their campuses.
Kid's Planet offers young families in near Indianapolis, Indiana and the surrounding areas a quality family recreation center with jungle gyms, soft contained, multi-level playground, birthday party hosting, and lots of fun arcade games.
The Indiana State Fairgrounds & Event Center in Indianapolis, Indiana offers modern event facilities in a historical setting. The Indiana State Fairgrounds & Event Center first opened in 1892 and has hosted more than 129 Indiana State Fairs. Prior to 1892, the first 40 Indiana State Fairs were held at rotating sites around the state. In 1990, the Indiana State Fairgrounds & Event Center began its present existence as a year-round events center. Since that time, many of our venues have undergone renovations and upgrades that have continued to bring modern comforts to our ability to be a great site for conventions, consumer shows, conferences, sports, concerts, fairs, exhibitions, meetings, weddings, banquets and retreats.
Located near Indianapolis, Indiana and formerly West Commons, Westermeier Commons was renamed in honor of Mark Westermeier who served as Carmel Clay Parks & Recreation director for 15 years. The playground at Westermeier Commons has a futuristic design and offers children more than 25 thousand square feet of inclusive play space. Children using wheelchairs have access to lower- level amenities as well as upper-level features with the use of ramps. The playground also offers three cave-like areas to provide respite for children who need quieter spaces during play. Adjacent to the playground is a splash pad (open Memorial Day-September 30), which was designed to match the nature that surrounds it.
This amusement area is nearby Indianapolis, Indiana and offers heated pools with slides, simulated surfing, play areas, cabanas & snacks. Come surf the waves on the FlowRider®️, scale the wall of the AquaClimb®️, grab a treat from the snack bar, and enjoy your own private cabana in style. With features for every age and ability—from a kiddie pool to the lazy river to adventure slides—we have everything you need for a 5-star family-friendly day!
Park-based natural-science center offers seasonal exhibits on habitat preservation & local wildlife. Cool Creek Park is one of Hamilton County's most popular parks, as it offers a wide variety of features and activities. Members of the entire family are sure to enjoy this beautiful 90-acre park year-round. The park includes 4 miles of wooded trails, perfect for hiking, jogging and bird watching. Scenic paved roads wind through the park are ideal for those who cycle and roller blade. Looking for even more activities? Check out the playgrounds, soccer fields, or basketball court. For something slower paced, enjoy our nature trails, wetlands, prairies and benches along the trails, installed by Eagle Scouts.
Climbing walls, bouldering & a gym in a spacious indoor facility with yoga & other classes. The best rock climbing in Indianapolis, Indiana – with bouldering, ninja warrior, and more!
FOR FAMILIES AND INDIVIDUALS WITH SENSORY DIFFERENCES: The second Sunday of every month from 10 am-12 pm will be Sensory Friendly Hours at Conner Prairie!
Enjoy a calm environment at Conner Prairie – and explore at your own pace. Anything that makes loud noises or has bright lights (i.e. the Dry Goods Store in CWJ) will be shut off unless specifically asked to turn on. Access to the quiet space areas in our buildings and across the grounds* will be highlighted for easy access.
Together, we can unlock your child's potential