Fall Activities in Michiana
Best Fall Activities to do in Michigan with Child with Autism
It is finally starting to feel like fall and we couldn't be more excited. We love the colors of the changing leaves, the crisp air, ciders and donuts and of course the pumpkin patches and apple orchards. From u-pick pumpkin patches, to hay rides, corn mazes, and the best apple cider, we have compiled a list of the best fall activities in Michiana.
Here is a calendar of Michiana activities
Here is a few lists of fall activities in South Bend: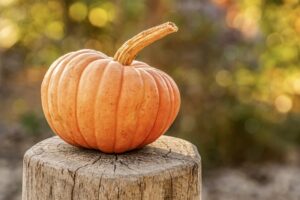 Thistleberry Farm – this fall activity in South Bend, IN offers a pumpkin patch, bounce houses, a corn mazes and a petting zoo. Children of all ages can find something fun to do at Thistleberry Farms!
Knollbrook Farms – located in Goshen, IN, Knollbrook Farms has a corn maze, giant slide, petting zoo, train rides, pumpkin slingshot and more! This is a real working Dairy Farm that you can tour as well.
Kercher's Sunrise Orchard – also located in Goshen, Kercher's offers activities for the apple pickers and pumpkin pickers! Visit the farm for apple picking, pumpkin picking, hay rides, a corn maze and more. The farm is open for various u-picks all year round!
Ashley's Pumpkin Farm – located on the North side of South Bend near the Michigan line, this small pumpkin patch offers affordable pumpkins, a corn maze and a petting zoo.
A-Mazing Acres – Located in Southern Michigan with 90+ A-Mazing acres — with a corn maze, pumpkin patch, and close to 100 attractions. Our farm opens each year in the Fall for a traditional harvest season… and more! We're a real working farm located just 8 miles east of Edwardsburg in Cass County. Family entertainment at its best!
Lehman's Apple Orchard – located in Niles, Michigan this u-pick orchard has offered apple picking for nearly a hundred years! In the Fall they offer apple picking, pear picking and blackberries!
Potawatomi Zoo – Zoo Boo – each year the Potawatomi Zoo hosts Zoo Boo, a three day event where children can see their favorite animals and trick or treat around the zoo. For this years dates visit their website.
Fall Foliage Tour– One of the best things about fall has to be the change of colors. Bright oranges and reds dot the landscape as trees prepare to shed their leaves before winter. And there are plenty of places to snap photos. Notre Dame's campus, Potato Creek State Park, St. Patrick's Park and Spicer Lake Nature Preserve are favorites in our Guide to Fall Foliage.
Find a Fall Hike – Name a more satisfying sound than the crunch of leaves under your hiking boots. We'll wait. In the mean time, there are plenty of great hiking options from which to choose around here. Potato Creek State Park is an outdoor playground. St. Patrick's County Park, Bendix Woods and Rum Village are among the most popular.
South Bend Farmers Market– Fall isn't called harvest time for nothing. Stroll the aisles at the South Bend Farmers Market and see for yourself. Local farmers bring all sorts of produce to the market specific to the season — fresh apples, sweet corn, pumpkins, gourds and more. Don't forget the handmade crafts, delicious sweets and local coffee. Odds are you'll smell it before you see it.
Spooky Season Scares – Halloween isn't complete without a scare or two. Fear Itself at Legend Park in Mishawaka is one of the largest scream parks in the country. With five terrifying attractions, you will be jumping right out of your shoes. Many locals consider the Niles Scream Park a must-visit for some frightful entertainment. It's spread across 44 acres with multiple attractions, including a "Hooded" experience that's not for that faint of heart.
Together, we can unlock your child's potential