Medicaid Waivers and Autism – Lighthouse Autism Center
Medicaid helps millions of people across the United States to gain access to much-needed health services using special Medicaid waivers. These waivers allow states to provide services to those with specific needs, including low-income families that have an autistic family member. Learn more here.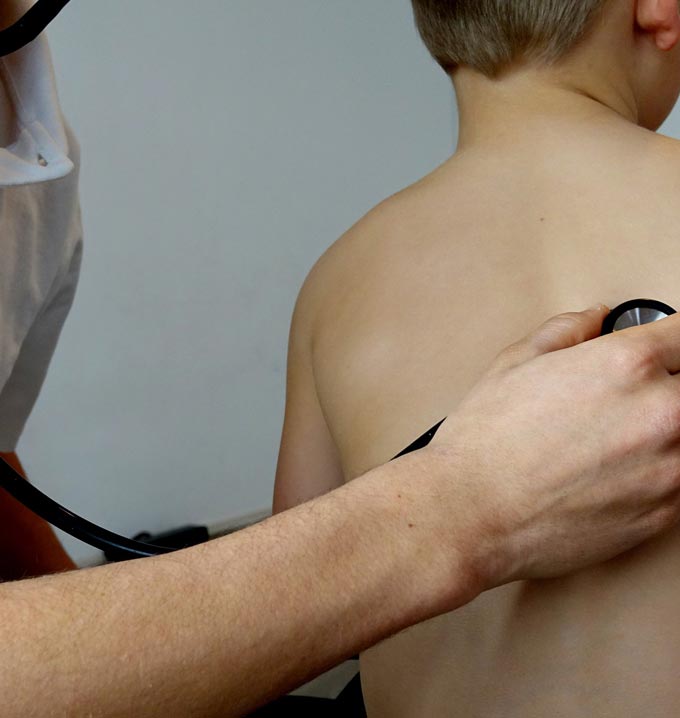 Everything You Need to Know About Medicaid Waivers & Autism
If you're in need of financial assistance for your autistic child, you may be able to get that help from Medicaid's waiver program. Join us as we take a look at what Medicaid is, what they are, how a Medicaid waiver could help your autistic child and how you can apply for assistance.
What is Medicaid?
According to the official Medicaid website, "Medicaid provides health coverage to millions of Americans, including eligible low-income adults, children, pregnant women, elderly adults and people with disabilities. Medicaid is administered by states, according to federal requirements. The program is funded jointly by states and the federal government."
In a nutshell, it's a public health insurance program for those who can't afford to pay for specific health-related services on their own.
While certain federal government rules apply to all Medicaid programs, the programs are run by each state, meaning that specific rules may differ depending on which state you live in.
What is a Medicaid waiver?
A Medicaid waiver is any exception that's made to existing Medicaid rules in order to cater for a certain individual's or group's specific needs. For example, if you're disabled or have a chronic illness, instead of having to move into an institution to receive assistance, this waiver may make it possible for you to receive assistance in your own home. Each state decides how to implement waivers in order to meet the needs of its citizens.
Different types of waiver programs
There are many different types of Medicaid waiver programs depending on where you live. That said, three types of waivers are most commonly used across the United States:
Section 1115 waivers
This type of waiver allows a state to experiment with different methods for operating their Medicaid programs, such as using new methods to provide care or additional funding. Basically, any program that can improve assistance to those who need Medicaid can be tested under this waiver.

Section 1915(b) waivers
This type of waiver allows a state to provide its own care delivery system which a Medicaid beneficiary is required to use. While this may sound restrictive compared to allowing a beneficiary to use any Medicaid provider of their choice, care delivery programs that are run under this waiver must demonstrate that it's more cost-effective, efficient and represents the overall values of the Medicaid program.

Section 1915(c) waivers
This type of waiver allows a state to provide long-term care services to an individual in their own home or community instead of requiring them to seek care at an institution.
How can a Medicaid waiver help autistic children?
Medicaid can provide financial assistance to families that need help meeting the needs of autistic children. In July 2014, the Centers for Medicare & Medicaid Services (CMS) federal agency made it clear that states are required to provide services to help treat Autism Spectrum Disorder (ASD) in children who are eligible for Medicaid and are under the age of 21. This is done through the Early and Periodic Screening, Diagnostic and Treatment (EPSDT) benefit.
However, this does not mean that all autistic children will automatically qualify for Medicaid. While there is a Medicaid waiver for autism, the qualifying criteria may differ from state to state and you'll need to apply for Medicaid to find out if you meet the requirements for assistance through the program.
How do I apply for Medicaid?
Before you apply, it's important to know who's eligible for Medicaid assistance since there are specific requirements one has to meet in order to become a Medicaid beneficiary. Firstly, you must either be a citizen of the United States, a United States national, or have the relevant immigration status in order to qualify. Secondly, once you've met this baseline requirement, you need to find out if you qualify for Medicaid in your state. Other factors, such as household income, the size of your family, and age, will play a role in whether your application is successful or not. If you have any questions, you should reach out to your state Medicaid agency to learn more about Medicaid eligibility.
Since your application will be processed at state level, it may be useful to find out more about applying for Medicaid in your state on the Medicaid & CHIP How-To Information page on the Medicaid website.
Lighthouse Autism Center is ready to help your family
At Lighthouse Autism Center we provide Lighthouse Fusion ABA therapy, an approach which combines ABA and speech therapy techniques to create a unique program which helps to improve your autistic child's outcomes. You can also make use of our helpful autism resources to improve your understanding of autism and how to approach life with an autistic child. Contact us to learn more about how the Midwest's leading autism therapy institution can assist your family.
Together, we can unlock your child's potential