Children with Autism: Boys Verses Girls
Autism Spectrum Disorder: Boys Verses Girls
According to the CDC, boys are four times more likely to be diagnosed with autism than girls.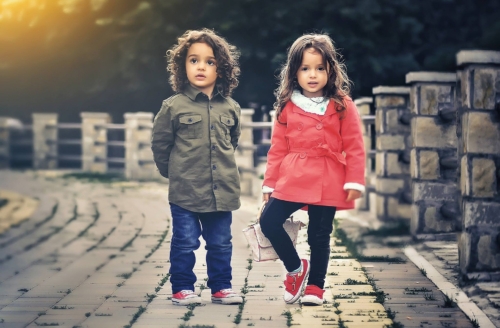 But does this mean that boys are more likely to have autism or does this mean that girls are just being underdiagnosed or misdiagnosed? Signs of autism in girls can be easily missed, especially in cases of high-functioning autism. The signs and characteristics displayed by children with autism is more easily recognizable with severe and problematic symptoms, often observed among boys. Therefore, boys get referred for diagnostic testing and treatment services earlier in development than girls typically do and are more often diagnosed. Autism in girls and autism in boys do not always look the same. In fact, recent research suggests that autism spectrum disorder (ASD) may look quite different in girls—so different, that it can be difficult to diagnose. It may not get noticed in girls until later teen or pre-teen years, when it becomes harder for a child to "cover up" their autism-related characteristics. As the gender differences among children with autism get more closely examined, many experts are beginning to observe that girls may be better at imitating socially appropriate behaviors and have fewer behavior problems than boys. This creates a masking of autism symptoms for girls that prevent them from being referred for services.
Some of the differences in girls with autism verses boys with autism based on resent research are:
Boys with autism often have very repetitive and limited areas of play. Girls with autism are less repetitive and have broader areas of play.
Girls with autism are more likely than boys to be able to respond to non-verbal communication such as pointing or gaze following. They are also somewhat more focused and less prone to distraction.
While boys' social communication issues become challenging very early in their lives, girls may be able to manage the social demands of early childhood but run into difficulties as they enter early adolescence.
According to the Kennedy Krieger report, Boys with ASD may tend to engage in disruptive behavior to gain objects, while girls with ASD may tend to engage in disruptive behavior to get attention.
Girls with autism are more likely than boys to also suffer from anxiety and/or depression.
While girls with autism do have perseverative interests, they are more likely to choose interests (such as TV stars or music) that appear more typical than, for example, many boys' perseverative interests in schedules, statistics, or transportation.
Girls with autism are less likely to behave aggressively and more likely to be passive or withdrawn.
It is fairly common for girls with autism to appear socially competent as youngsters because they are "taken under the wings" of other girls who enjoy mentoring their peers. These mentors often fade out of the picture as they enter adolescence and find other interests or groups of friends.
Is There a Gendered Difference on the Autism Spectrum?
Autism or Autism Spectrum Disorder is defined as the broad range of conditions that include challenges with communication skills, social skills, motor skills, daily living skills and more. In the most recent study performed by the CDC, 1 in every 44 children are diagnosed with autism. Furthermore, boys are four times more likely to be diagnosed than girls.
How to Identify Signs of Autism and Evaluating Your Child
Having a child tested for autism spectrum disorder is only something that a qualified professional will be able to do. However, knowing the signs of autism can help you decide whether or not to seek further evaluation for your child. The easiest way to be able to determine if a child should have further evaluation for autism spectrum disorder is to know the signs.
Getting an early diagnosis of ASD is key for proper treatment and early intervention. With that in mind, what are the characteristics of autism?
Sources:
Together, we can unlock your child's potential