At Home Resources for Families During COVID-19
Activities to do at Home During Covid-19 Pandemic
Our Lighthouse team understands the challenges that parents and children face when their daily routines are disrupted. During this time of adjustment, we want to help our kiddos by providing some fun and educational activities.
Please see below for a list of resources you may utilize during the coming weeks. We have included fun virtual tours of museums and zoos, educational websites and games, easy and creative at-home activities, and some ways to get up and move! There is also a social story that can help explain COVID-19 to children.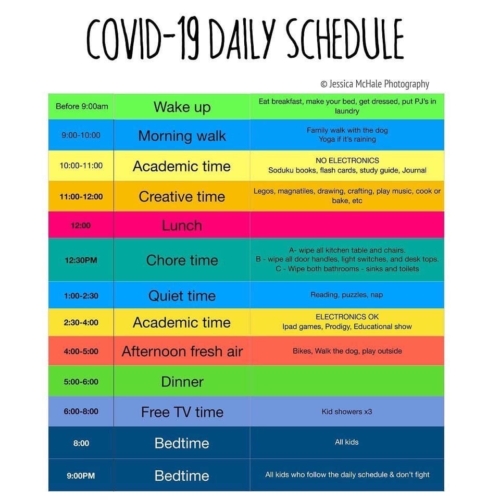 Social Stories
Additional Visual Schedules, Social Narratives, and More
Libraries/Digital Collections:
Zoos/Animals/Nature:
Meijer Gardens – 10:00 am daily story time and live view of butterfly exhibit.
Sandiego Zoo – Games and activities to learn about animals.
Cincinnati Zoo – 3:00 pm Daily Home Safaris
Switch Zoo – Watch, listen, and play fun animal games!
National Geographic – videos, games and brain boosters!
Virtual Tours:
Louvre Museum – Take a virtual tour!
Monterey Bay Aquarium – View animals on a live cam.
Reid Park Zoo – Live cam of animals at the zoo
Tour your favorite city, or, somewhere you've never been! 360 views of cities around the world.
Looking for more live web cam options, view another list of live web cam options offered by various organizations around the world, here!
Games/Education:
Camp Discovery for Autism- a learning app made for those with autism.
PBS Kids – Educational games based on PBS Kids shows
Fun Brain – Pre-K to 8 years old – math, games and books.
Star Fall – Reading and Phonics Skill Activities
Dr. Seuss Books and Activities for all ages
ABC – educational games from pre-k to grade 6.
Highlights Kids – activities, games and jokes!
Weather Wiz Kids – fun weather experiments to do with kids!
Movement/Music:
Strength, Agility and Movement Exercises
Music Lab – Explore and Create Music
STEM Activities
A special shout out to Hannah and her Girl Scout Troop who assisted in contributing the resources below!
Junior Handyman's Toolkit: Classroom Projects, Essentials and Checklists
Engineering Games and Projects
STEM Activities
Other Activities:
Indoor Activities for your toddler!
Together, we can unlock your child's potential