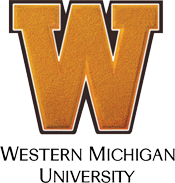 Lighthouse Autism Center is working with Ph.D. candidates from Western Michigan University's graduate program in behavior analysis and autism to benefit our Lighthouse families. WMU is world renowned as one of the best ABA Universities in producing world class  practitioners. This partnership allows Lighthouse to continue to strengthen its commitment to providing the best therapy for the children we serve.  By working with the best and brightest practitioners we can be confident that the best outcomes are achieved.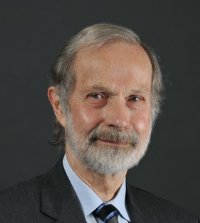 Dr. Richard Malott (www.dickmalott.com) is a professor of psychology and a member of the behavior analysis faculty at Western Michigan University. Dr. Malott is an award winning leader in the ABA field. He has received two Fulbright Senior Scholar Awards and in 2002, received ABAI's Award for Public Service in Behavior Analysis. In 2012, Dr. Malott was the recipient of Western Michigan University's Distinguished Teaching Award and he is actively involved in the Association for Behavior Analysis International.
If that isn't impressive enough, Dr. Malott actually developed the Behavior Analysis Training System (BATS), at Western Michigan University. This program is one of most prominent ABA graduate programs in the country and within the field of behavior analysis.
LAC is extremely proud to be working with Dr. Malott and WMU.
Memorial Children's Hospital – Lighthouse Autism Center and Memorial Children's Hospital have developed a strong and close relationship through overlap of family services. At Lighthouse we were finding that many of our families were also receiving services at Memorial Children's Hospital, services that were helping their children develop a better quality of life. Now, Lighthouse works closely to refer not only families that attend our center, but all families who may benefit from services provided by Memorial such as speech therapy, occupational therapy, and physical therapy. Similarly, Memorial recognizes Lighthouse Autism Center as providing quality ABA services, and refers those patients with an autism diagnosis to our center to receive ABA therapy services. We are proud of this relationship with Memorial and plan to continue to strengthen in order to provide the best therapy for Lighthouse families.
Saint Mary's College Graduate Speech Pathology Program – In the Fall of 2015, Lighthouse Autism Center and Saint Mary's College partnered to begin offering speech therapy to families who may not otherwise be able to afford it. Many of our families come from all over Northern Indiana to bring their children to Lighthouse, and offering speech therapy at the center was the only way they could get their children the therapy they needed. With Saint Mary's College starting a new graduate program in speech pathology, we knew this was a great opportunity for Saint Mary's students to experience working with children who have autism, and for our kiddos to receive the therapy they need. While this is a new relationship, it is one we hope to further grow and continue in the future.