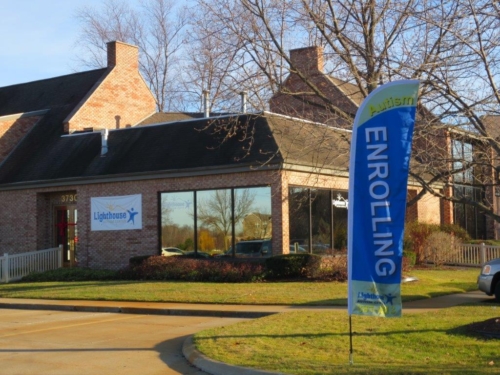 Welcome to Lighthouse – the Autism treatment leader in Indiana. We're pleased to provide you with The Autism Beacon newsletter – a quarterly publication dedicated
to keeping you up to date with relevant news on Autism and Autism Spectrum Disorders
and extending information on the available resources at our Mishawaka and Warsaw centers for your patients in need. Lighthouse is 100% focused on Autism and, specifically, Applied Behavior Analysis (ABA) – the only therapy that has been vetted by the medical and higher education communities. ABA therapy is endorsed by the U.S. Surgeon General as an approach to teaching social, motor, and verbal behaviors as well as reasoning skills. Over 30 years of research has proven ABA to result in very positive outcomes when used as an early-intervention tool for Autism. Lighthouse is the only center in Michiana with an award-winning management team who are also parents to a child with Autism. Gregg Maggioli, Executive Director, and wife, Sandy, founded Lighthouse because they understand the frustration and feeling of helplessness when parents are told their child has Autism. "Lighthouse cares for children and their parents as though they are part of its extended family – this is the type of environment we experienced with our son in Carmel, Indiana. As time went on, we discovered an unmet need in this area and are now exceedingly proud and fulfilled to provide the same foundation for kids in this community," said Gregg Maggioli, Executive Director. "Our therapists love, care for, and find joy in each one of the children. No one cares about the kids and their families as much as Lighthouse. We are dedicated to providing the best therapy while addressing the needs of the family as well."
Want to read more? To view the entire April 2014 edition of The Lighthouse Beacon click here.