Shining Examples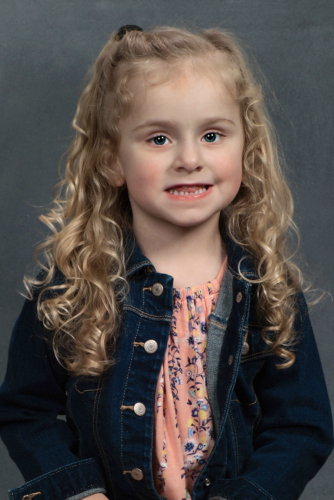 Cloe Herr has grown tremendously in her time at Lighthouse Autism Center.
When Cloe started at Lighthouse, she spend more than half of her day engaging in self-injurious behaviors. She ha no skills to communicate in any form and could not respond to any directions.
Sine then, Cloe has learned to use communication software to ask for more than 50 preferred items and can vocally ask for more than twenty items with full words.
Cloe can also follow more than 20 different, vocal, multi-step directions. Furthermore, she can sit in a group setting independently with her peers and answer simple questions from the group leader during these group sessions.
It's truly inspiring to see the improvements that Cloe is making her at Lighthouse Autism Center.
"Words cannot express how thankful we are for every single person at Lighthouse Autism Center," said Cloe's parents. "They've become a second family to us and it's such a blessing to havve them right by our side for every milestone Cloe reaches- no matter how big or small. Cloe's progress has amazed everyone, and we cant wait to see what she does next! There's no doubt in our minds we have Cloe right where she's supposed to be."
At LAC, we are seeing incredible progress made by our learners every day.