Shining Examples Spring 2018
Hunter has grown exponentially through the time he's spent at Lighthouse Autism Center. When he first started attending Lighthouse, he preferred playing with smaller toys at his desk or while sitting. His ability to communicate was minimal, unable to use one to two-word sentences and gaining attention in inappropriate ways. But with help from our therapists, we're starting to see changes in Hunter's behavior. Now, he likes playing on the trampoline or playing chase. In fact, he often asks his teachers or
other adults in the building to chase him around or just to give him a few tickles.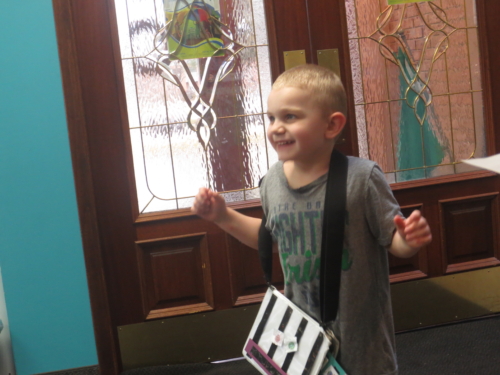 He's mastered the PECS program and has started to use one to two-word sentences to ask for what he wants. He's increased his ability to communicate and has learned appropriate ways to gain attention like tapping someone's shoulder or saying their name. His behaviors are decreasing, especially flopping and head banging. We love seeing Hunter's progress and are delighted to know his parents are seeing it too. "We're truly blessed that we got Hunter into Lighthouse. We have seen so many changes and didn't think it was possible for him to change in any way," said Hunter's mom. "He is finally using words and becoming a social butterfly! His behaviors are awesome compared to where they were. He's opened up so much and we are
so thankful."