Shining Examples – Spring 2015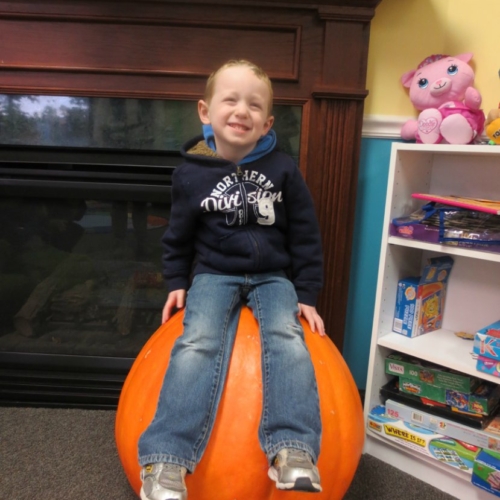 Communicating with others is an ability most people take for granted. For those with autism and their families, it's a different story. And in the case of Garrett, that story is a happy one.
" The biggest change I've seen in Garrett since he started at Lighthouse has definitely been his communication skills," said his mom, Mehgan. "He's able to initiate and carry on conversations now, order his own food at restaurants, and occasionally even strike up a conversation with someone besides immediate family members."
Considering his future plans, talking should serve him well. "Right now he wants to grow up to be a teacher. He spends time teaching me things, teaching his brother things, and even teaching his teachers things!" said Mehgan.
Here are just a few of Garrett's achievements since first coming to Lighthouse in July 2014:
Life Skills: Garrett's gone from pull-ups and not urinating on the potty independently to wearing big-boy underwear, asking to use the bathroom, and using a pass to go all by himself!
Social Skills: Initially, Garrett wouldn't even make eye contact with his peers. Now he can play five different board games with them, and can ask and answer a variety of questions with his friends!
Writing Skills: At first, he couldn't hold a pencil correctly or barely scribble on paper. Today, he's writing math problems and spelling words!
As Garrett heads of to kindergarten this fall, Mehgan is proud of how far he's come. "He has excelled in so many ways. Sending Garrett to Lighthouse was probably the best decision we ever made."
To read the latest edition of the Autism Beacon click here.
At LAC, we are seeing incredible progress made by our learners every day.