Shining Examples, Nina November 2016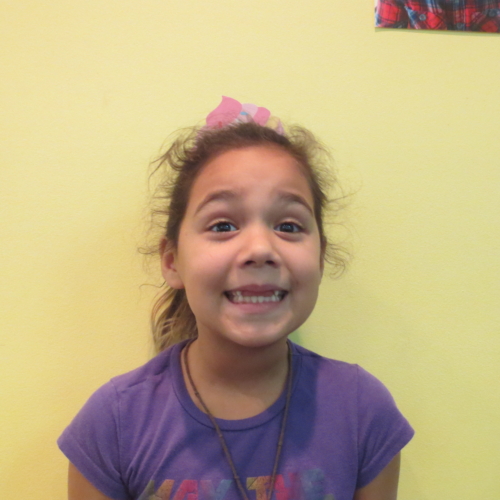 Nina has attended Lighthouse Autism Center since 2014 and has made incredible progress in her time here. So much so, that the Lighthouse clinical team has recommended she transition back to school full-time in January.
When Nina first began at Lighthouse Autism Center, she would ask for preferred items with only one-word sentences, making it very difficult for unfamiliar people to decipher what she was saying. Now, Nina uses five to seven word sentences and has drastically improved her articulation, resulting in overall better communication and understanding by others.
Nina's mother expressed great appreciation for what LAC has done for Nina, saying "She looks at me, she holds me, she communicates with me and tells me what she is need of. She's playful and she's so funny. She has the personality, and this from my heart – I'm so happy for Nina. She deserves to have a bright future. She deserves to be happy and I have you to thank for that. You have given her guidance to find her voice, to share her thoughts, to be her true self."
Furthermore, we continue to see Nina's problem behaviors consistently decrease, specifically, with adapting to change. Prior to Lighthouse, Nina would have huge meltdowns, sometime lasting upwards of two hours, when dealing with change or work she did not want to do. Now, Nina will try new things including wearing different types or clothing, new foods, hairstyles and shoes. She no longer feels the need to bring all of her toys to school each day, and will consistently try new thing in her daily life!
Finally, Nina's academic skills have also improved greatly. Nina can work independently for up to twenty-five minutes without a therapist's assistance. We are so proud of her and excited for her to transition back to school!
At LAC, we are seeing incredible progress made by our learners every day.