Shining Examples May 2016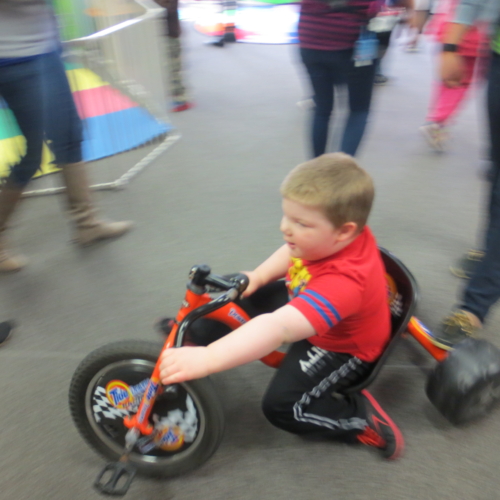 Zac started three years ago at our Warsaw location as a nonverbal child with many behaviors, and has grown drastically during his time here. He now attends our Plymouth center and has few behaviors and has learned to communicate using one and two word phrases. His family's dedication to getting him the therapy he needed has allowed Zac to make great strides since first receiving an autism diagnosis in 2013. While he's been one of the few kids to attend more than one of our centers, and it meant a lot of driving for his family, they know it's been worth it.
"Lighthouse Autism Center has truly been a lifesaver," said Racheal, Zac's mom.
Racheal said when Zac started at Lighthouse he had no words, but he's made a lot of progress since then. "I will never forget the day that he looked at me and said ' I love you , mommy!' I had waited for him to say those words and without Lighthouse being there helping him find his voice, I would have never heard those words."
Here are several examples of the progress Zac's made.
Independence: Zac's gone from wearing diapers to being fully potty trained and independent in the bathroom.
Communication: Initially, Zac could barely make a few sounds. Now he uses an iPad and has a vocabulary of over 400 words.
Flopping: Zac went from flopping almost 400 minutes per day and refusing to work to flopping an average of just 20 minutes per day.
"Thank you so much for everything you have given us," said Racheal. " I cannot put into words how thankful we are to have found Lighthouse Autism Center and for everything you've done for us and Zac."
At LAC, we are seeing incredible progress made by our learners every day.