Shining Examples- April 2014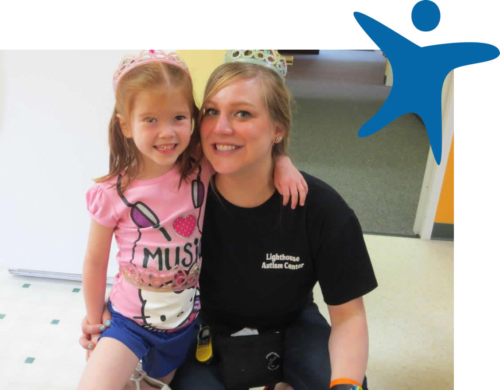 April 2014- Robert and Lisa Cook know how much of a blessing and beacon of              hope Lighthouse can be to parents struggling to connect with their Autistic child. Over the course of just one year, they've witnessed dramatic changes      in their daughter, Ally. "Before Lighthouse, we struggled to get Ally to connect with us.    She would only communicate to address her most basic wants and needs. She would rarely even let us sit next to her," said Ally's mother, Lisa Cook. "I am falling head over heels in love with her all over again. I am in heaven playing Barbies and dress up with her! These are all things a year ago I would have never dreamed we'd be able to dotogether. We have everyone at Lighthouse to thank for that. This is the first environment where we have seen her thrive and where she has been really happy." The staff at Lighthouse recognizes that all children, regardless of Autism, learn at their own pace. Intervention goals vary person to person depending on age, level of functioning, family goals, and other factors. We all agree, however, that we've seen incredible results from Ally.
Want to read more? To view the entire April 2014 edition of The Lighthouse Beacon click here.

At LAC, we are seeing incredible progress made by our learners every day.