Films & Sensory Autism
Lights Up Sound Down, Sensory Movie Screening for Autistic Children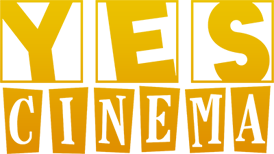 The program provides a special opportunity for families to enjoy their favorite films in a safe and accepting environment. The auditoriums dedicated to the program. They have their lights up, the sound turned down and audience members are invited to get up and dance, walk, shout or sing!
The idea for the program began with a request from a parent with an autistic child for a special screening at AMC Columbia Mall 14 in Columbia, MD. More than 300 children and parents attended the first screening.
AMC Theaters is thrilled to now offer the program at many locations nationwide. As a leading theatrical exhibition company, they are so proud to help make a difference in the estimated 1.5 million Americans living with an autism spectrum disorder by offering families a chance to see a movie together — often for the very first time.
For a list of participating theaters as well as upcoming shows and times visit https://www.amctheatres.com/programs/sensory-friendly-films
Together, we can unlock your child's potential