Lighthouse Autism Center Shining Example: Wyatt
Meet Lighthouse Autism Center's Child Spotlight of the Month: Wyatt.
Wyatt has made so much progress since starting at Lighthouse Autism Center! When he first started, he struggled with tantrums, self-injury, emotional regulation and communication skills. Additionally, Wyatt needed help with improving his social skills as well as his safety skills.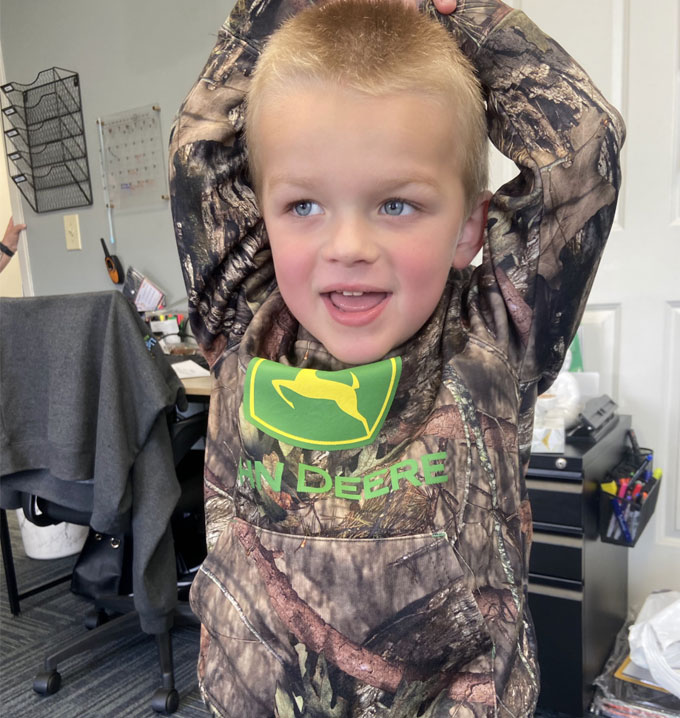 Wyatt's Progress at Lighthouse Autism Center
Now, Wyatt has significantly less tantrums as well as a decreased duration of his tantrums.
Now, Wyatt has increased in all vocal communication and can vocally request his wants and needs.
Now, Wyatt has improved social skills with his peers, adults and siblings.
Now, Wyatt has improved emotional regulation and his self help skills such as becoming potty trained and eating independently.
Lighthouse Autism Center Staff Perspective
"Wyatt started at LAC almost a year ago with high magnitude tantrums and a large barrier in communication and receptive language skills. Since then, Wyatt has become completely toilet trained, has learned to dress himself, count items in front of him, request his wants, attempts to try new foods & goes to the dentist without a big fight, receptively identify his favorite things and a few of his favorite people. He has grown into such a little man in such a short time and I am so excited to see his progress in the future!"
-Madison Haverly-Binder, BCBA
At LAC, we are seeing incredible progress made by our learners every day.