Lighthouse Autism Center Shining Example: Brynleigh
Meet Lighthouse Autism Center's Child Spotlight of the Month: Brynleigh.
Meet Brynleigh. When Brynleigh first came to Lighthouse, she had very little vocal communication skills and could only communicate by pointing, pulling and crying. She often struggled with tantrums and aggression. She also experienced challenges with listening and responding skills. Since coming to Lighthouse, Brynleigh has made so much progress!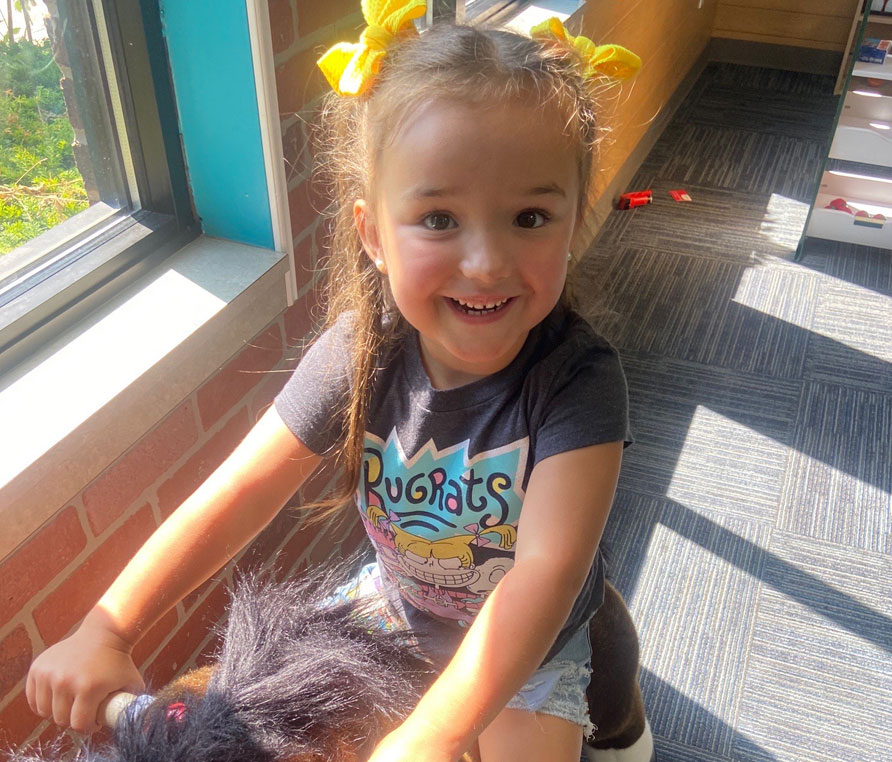 Brynleigh's Progress at Lighthouse Autism Center
Brynleigh now uses vocals as well as a picture exchange system to communicate her wants and needs. She is requesting her wants and needs up to an average of 60 times in a 4-hour session while at the center.
Brynleigh has decreased her aggressive behavior and tantrums significantly while at the center.
Brynleigh has since mastered 10 one-step directions and listener responding skills and is working on more!
Brynleigh's Success With Speech Therapy
"Brynleigh has shown major improvements in her speech even from just a few months ago , it's day and night. She is trying her hardest to say multiple new words"
– Brynleigh's Mother
At LAC, we are seeing incredible progress made by our learners every day.