Lighthouse Autism Center Shining Example: Oliver
Meet Lighthouse Autism Center's Child Spotlight of the Month: Oliver.
When Oliver first came to Lighthouse he struggled with communication, toileting, and aggression. With the help of his dedicated team of clinicians at Lighthouse, Oliver has made incredible progress!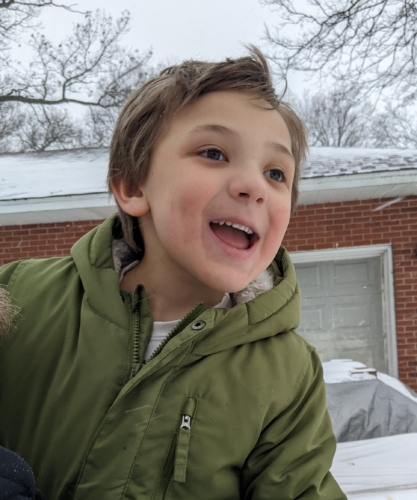 Oliver's Progress at Lighthouse Autism Center
Oliver now independently asks for things he wants or needs using his picture exchange system.
When Oliver started he would rarely use vocal words to communicate. With Lighthouse Fusion, we have seen Oliver drastically increase his vocal communication.
Oliver was not toilet trained prior to coming to Lighthouse. He has made great progress! While he still wears pull-ups, he stays dry all day and can now ask to use the bathroom.
With his new vocal communication skills combined with the help of a picture exchange system, Oliver is now able to communicate his wants and needs which in turn, has significantly reduced the amount of aggressive behavior seen at home and in the center. These newfound skills are having far reaching impacts for Oliver and his family!
Lighthouse Autism Center Staff Perspective
"I have overseen Oliver since July of 2021. In this time, Oliver has grown tremendously. He's been using the toilet consistently, utilizing his picture icons to request preferred items and even the bathroom. His speech has just soared over the last 2 months with Oliver's participation in co-treat sessions with Janine. With the Lighthouse Fusion model, we have seen Oliver echoing words consistently, vocally saying hi and bye while he waves, and he vocally addresses his pet cat "Ivy" whenever she's in the room with him, all things Oliver could not do before coming to Lighthouse. While Oliver has absolutely blown everyone away with his progress, I cannot wait to see what his future holds through his time at LAC and even beyond!"
– Elizabeth Zeese, Jr. Program Manager at Lighthouse Autism Center
Contact us with any questions and enroll your child today at Lighthouse Autism Center!
At LAC, we are seeing incredible progress made by our learners every day.