Lighthouse Autism Center Shining Example: Hope
Meet Lighthouse Autism Center's Child Spotlight of the Month: Hope.
When Hope first came to Lighthouse she struggled with flopping, running away, refusal behavior and would often throw objects when she became upset or frustrated. She also had challenges with speech, following routines and directions. Since enrolling at Lighthouse, Hope has made incredible progress.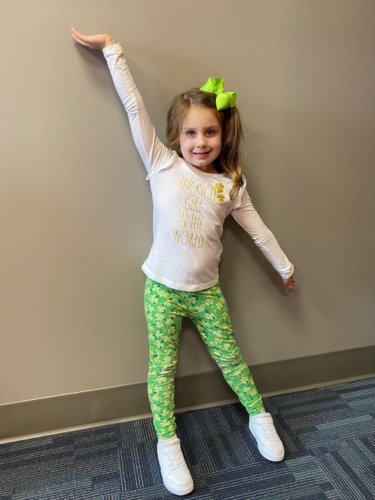 Hope's Progress at Lighthouse Autism Center
Increase the amount of time she can sit and work independently without reinforcement
Nearly eliminate refusal behavior, throwing objects and flopping
Increase her school readiness skills such as identifying numbers, letters, turn-taking, peer play and more
Lighthouse Autism Center Staff Perspective
"Hope is doing so well and making tremendous progress. We are all so proud of all she has accomplished thus far at Lighthouse. She continues to work hard and gain new skills within the center and at home daily. We are so grateful to be with Hope on this journey and can't wait to see what the future holds for her. Keep up the great work Hope!"
– Chelsea Gibson, Lighthouse Autism Center Clinical Director
Contact us with any questions and enroll your child today at Lighthouse Autism Center!
At LAC, we are seeing incredible progress made by our learners every day.