Clinical Corner – How a Visual Test Can Help Screen for Autism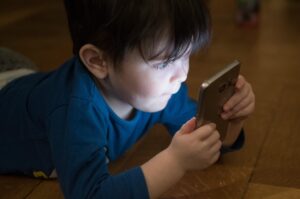 A Dartmouth-led research team has identified a non-verbal, neural marker of autism. This marker shows that individuals with autism are slower to dampen neural activity in response to visual signals in the brain. This first-of-its kind marker was found to be independent of intelligence and offers an objective way to potentially diagnose autism in the future. The results are published in Current Biology. "Autism is hard to screen for in children, when the first signs are present. A trained clinician may be able to detect autism at 18-months or even younger; yet, the average age of a diagnosis of autism in the U.S. is about four years old," explains lead author Caroline Robertson, an assistant professor of psychological and brain sciences at Dartmouth, and director of the Dartmouth Autism Research Initiative. "We need objective, non-invasive screening tools that don't depend on assessing a child's behavior. One of the big goals of the field is to develop objective neural markers of autism that can work with non-verbal individuals. This neural marker is just that," she added. The research revealed that neural data could be used to predict whether or not an individual had autism with 87 percent accuracy. The findings were striking and tracked with clinical measures of autism: participants with a higher level of autism had a slower rate of binocular rivalry, where the brain was slower in switching from one image to the next. The research offers new promise for the way autism is diagnosed. "This visual test may be a non-verbal marker of autism in adults. Our next steps are to learn whether this test could potentially be used to detect autism in pre-verbal children and nonverbal adults and develop it into a screening tool for the condition. In the meantime, this result
gives us new insight into the brain in autism, showing that visual regions of the brain are affected," says Robertson.
To read the full article from Science Daily, visit https://www.sciencedaily.com/releases/2019/08/190815113730.htm
Together, we can unlock your child's potential